I don't think that will be as useful after the whatever-kind-of-pocolypse.
I'm sure that future programmer/archeologists like Pham Nuwen will be thankful for this some day.
one of the most remote and geopolitically stable human habitations on Earth
Ok, remote I get, but what makes it "geopolitically stable"? It hasn't been invaded or overthrown? Doesn't that go part and parcel with "remote"?
Fabulous prompt for a sci-fi story. Bonus points for avoiding the obvious plot twist.
Does this mean that my mediocre video game projects are out there on that film?
Look in your GitHub profile settings and see if you have the "Display Arctic Code Vault badge" option.
When we dream about holidays, Mrs. Gyro Magician imagines a beach in Spain or Italy, sun, the warm sea, cocktails. But I really really want to go to Svalbard.
I just wish they had put the bug-fixes I've done since in there too…
I read these words. Understood them individually and nothing else. Someone is stashing a copy of the internet in a mountain?
This explains why my pull request is being ignored.
Given how quickly file formats go out of date, I'd love one of those human-readable guides for recovering data from six months ago.
I have trouble understanding my code from last year. Never mind the file format.
It has a unique geopolitical status. It is being administered by Norway but doesn't belong to it. Several countries (including Russia) have a right to use Svalbard due to treaties from the 1920s and have permanent settlements there.
I guess the argument is that in the context of the new Arctic race to grab land and resources it is already spoken for and unlikely to be annexed by a single country?
I have a friend who is an archival librarian, and she could talk for hours about this problem. The best way to preserve information is still, it turns out, "books" (which is no doubt why GitHub went with what are essentially bar codes printed on paper for this). Nothing digital lasts more than a few years. All digital media degrade and require mechanical devices to read them which fail and/or stop becoming supported. You can't have the record of humanity depend on the life of bearings in a CD-ROM drive, or on being able to get Windows 98 drivers for a DAT tape drive in 500 years.
This has turned archiving from a challenge of organizing to one of constant migration. Every few years all the data has to be moved to whatever the new thing is that they can get drives and software for. Forget "the cloud" of course. Nobody who cares about archiving trusts that one bit. The last thing you want is the record of human history depending on a virtual instance of an EC2 on a box in some server farm in Virginia owned by Amazon. This is creating a whole new class of problem because physical media is going away entirely. Librarians are faced with gambling that the internet will somehow outlive us all (unlikely, considering how fragile power grids and corporations are) or inventing new archival formats of their own. Most are just punting at the moment, constantly migrating bigger and bigger disk farms and swapping out PCs every couple of years.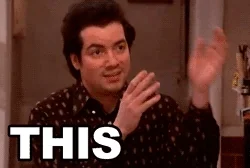 As a historian… I totes agree. Hardcopies need to exist as they'll outlast digital formats for precisely the reason you describe.
This is what concerns me about how much stuff happening right now is online. I'm afraid we're going to have huge gaps in our knowledge base if archivists can't keep up with the shifts in formatting.
This topic was automatically closed after 5 days. New replies are no longer allowed.