I wonder… is it willful ignorance or a deep lack of imagination that leads this kind of "common sense" thinking?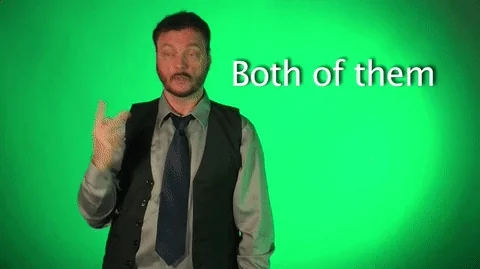 At first I was dismayed because I assumed they were buying into the toxic Protestant Work Ethic, but then I read these bits:
Many say they don't work more than 40 hours a week for both jobs combined. They don't apologize for taking advantage of a system they feel has taken advantage of them.

[…]

He estimates he was logging three to 10 hours of actual work a week back when he held down one job. "The rest of it is just attending meetings and pretending to look busy."

[…]

a new website called Overemployed. Started by two tech workers this spring, it aims to rally workers around the concept of stealthily holding multiple jobs, framing it as a way to wrest back control after decades of stalled wages for some and a pandemic that led to unpredictable layoffs.

[…]

"The harder that you work, it seems like the less you get," one of the workers with two jobs says. "People depend on you more. My paycheck is the same."
So, a bit stressful and requires some extra effort, but it's worth it in terms of double the money, sticking it to TPTB, and exposing the large amount of time wasted on BS tasks in corporate America.
Less exploitative than the early 2000's trick of hiring people in India to do the work for you in your multiple jobs.
The US is a place where corporate news outlets ignore the fact of labor strikes (natch), while they get covered by… a "women's" magazine.

It was 60 years ago this month that Tommy Douglas was elected leader of the New Democratic Party in Canada.
"Once more let me remind you what fascism is.
It need not wear a brown shirt or a green shirt–it may even wear a dress shirt.
Fascism begins the moment a ruling class, fearing the people may use their political democracy to gain economic democracy, begins to destroy political democracy in order to retain its power and special privilege."
T.C. Douglas
In which dandy editor Nathan J Robinson misses the point and sends his readers to Jacobin.
Remind me again how the "free" market is the most efficient and effective way to save us from Covid…
@gracchus: yes I caught the /s, and this is straying off topic… I promise pictures and pithy sayings on my next post…
Efficiency is often at odds with effectiveness. Markets can be efficient, without being effective. Governments can be effective, but are not often efficient.
Bill Janeway of Cambridge University and Warburg Pincus writes well, if a little verbosely on the topic:
Lessons from the First New Deal for the Next One
Published on INET, April 13, 2021
Pretty sure Bill Janeway is not, nor ever has been a Communist… just sayin…


Effectively, if not efficiently.