Like Elizabeth Holmes, Studiously Schlubby Sam made the cardinal error of stealing from ultra-wealthy people. Not content with gulling people with yet another cryptocurrency pyramid scheme, he piled a Ponzi scheme on top of it. Add the "effective altruism" handwaving and the affected wunderkind persona and it's clear – not just in hindsight – that he was just another affluent white male grifter with family connections.
What's wrong with Krypto. He's a good boi
Now that's effective altruism!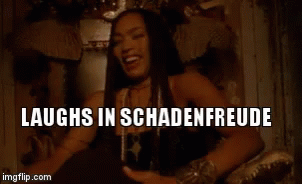 I realize I'm not a genius like this guy, but I think if I were running away from investigation & possible prosecution for financial crimes, I'd probably go someplace the US doesn't have an extradition treaty with. Just sayin'…
No great choices there.
Edit - he's rich and conservative- the Maldives it is! He can pal around with Erik Prince.
There's a level of deep arrogance at work with con artists like him. He thought he'd be able to get away with it by admitting to Congress via remote testimony that "mistakes were made", followed by blaming everyone else for the collapse of FTX. Then he'd bribe whomever he had to in order to remain in the Bahamas. That didn't work out.
It looked like his co-conspirator, Caroline Ellison, briefly considered doing what you suggested. However, it looks like she got some good lawyers who convinced her to cut a deal and rat out Sam.
This was my first thought, too. It's like watching the Bond villains evolving. The first group was too arrogant/stupid to flee at all. Then Bannon was on a yacht but not far enough from shore before his arrest, and now this dude was in the Bahamas…

Not that I want to see any of them escape justice, but it is weird to watch all these folks addicted to wealth and power make really dumb decisions.
Smart enough to run a con - too stupid to have an exit strategy.
I do have to give the guy some credit. He may not have intended his 'effective altruism' nonsense sincerely; but he has has done a great deal to raise doubts about the scam-riddled dumpster fire that is 'crypto' which is a service to humanity. Probably not the one he intended; but still.
I was going to say that maybe he was counting on his parents to ensure that he got a good legal defense (both of them are Stanford law professors) but it looks like now they're in hot water as well:
I want to say (but I'm too lazy to confirm) that the money from ftx was locked out everywhere else except the Bahamas and you know those banks with their ATM withdrawal caps…takes forever to drain your accounts of a few billion.
The last people on God's green earth you want as your CDLs
His mistake was he robbed a bunch of rich people. Had he robbed mainly poor or middle class folks, he'd have a much better chance of getting away with just having to pay a little fine if anything.