I can't wait until this man is no longer in charge of anything… what a piece of shit…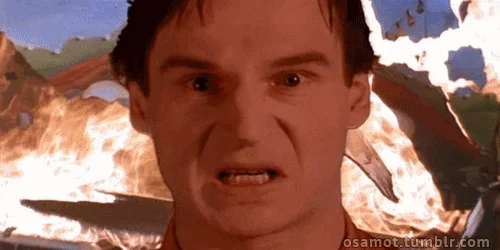 Discrimination against minorities isn't technically "criminal activity" if you manage to legalize it, but that's exactly the problem.
The ABOVE.
Individually, each of these discriminatory laws may squeak through the legal system's eye-of-the-needle constitutional test. But collectively, they should not be legal under the constitution of any state or country. Victim blaming SOB. The brand of politician who helps only those who vote for him, the rest be damned. Shameful.
Just another preview for non-Floridians about the type of "leadership" they'll get from this bitter, thin-skinned fascist.
That sure as hell was a combative sounding "What service?" and desultory "Thank you for your service" without an ounce of sincerity in tone or facial expression to start off the video.
When will DeSantis finally destroy himself enough to get the hell out of the media spotlight? Jesus.
Nope, he doesn't even help them. But he hurts the people they want hurt, and that's close enough for them.
I've been wondering the same thing about Trump for years, but here we are

I don't understand how any of these assholes last more than five minutes.
I believe these politicians last because of the systematic Republican attack on education.
When I was in eighth grade, our teacher planned & taught a unit on propoganda techniques – how to spot them, how to use them, how to resist them. I doubt such a lesson would even be allowed now, in a public school.
The Black man who stood up to call out this bullshit is a hero. I thank him sincerely for his service.
Two points.
a) Some people get off on being subservient to assholes (not kink shaming, just saying when this roleplay gets carried into broader social relationships, this is the result)
b) Addiction makes people very self centered. I've noticed this being especially true of Crack and Oxy addiction. The Sackler's flood of Oxy did a lot to make people receptive to Trump.
Allow anyone to run around with a gun hidden under their jacket is the opposite of making people safe. But Ron's not that bright, so…
That's pretty much how it's been since we established law enforcement in America. The problem is that we haven't sufficiently changed its legality.
"Well, listen, excuse me, I'm not gonna let you accuse me of committing criminal activity," DeSantis interrupted.
Well, let's take a closer look at shipping brown-skinned immigrants to other states under false pretenses, asshole.
This topic was automatically closed after 5 days. New replies are no longer allowed.