Spoiler alert: he was in fact killed during the war.
Also, Carl Sandburg's poem, about war in general, has always been most evocative to me:
The one-boxes aren't giving the text, so here ya go:
Incredibly evocative. Thanks for those.
"Stress Testing" is completed before commissioning. This is flexing.
Barely a day goes by when I don't see a news alert to the effect that North Korea has fired a ballistic missile eastward. Sometimes multiple alerts in one day.
Today's missile fell within Japan's Exclusive Economic Zone (EEZ), which does not happen as often.
[…]
Israeli company Smart Shooter, which manufactures a number of products that add assisted aiming and target tracking to infantry weapons, is behind the turrets and their technology. Smart Shooter has confirmed to The Register that the weapons deployed in the West Bank are its Smash Hopper systems.
Smart Shooter describes the Smash Hopper as "perfectly suited for complex urban areas, borders, and sensitive infrastructure and situations where a low signature is required," and said the system uses Smart Shooter's SMASH Fire Control locking and tracking technology to identify a target and maintain a fix even if it (or the gun) is moving.
"The significant improvement in target hit probability enables the user to avoid hitting innocent bystanders, uninvolved ones, and anyone who doesn't pose a danger. It also enables the operator to use only minimal and controlled firepower, with maximum precision," A Smart Shooter spokesperson told us.
We asked Smart Shooter about the turret's connectivity, and whether any network or wireless protocols pose a cyber security risk, but didn't get a response. Questions about whether the turret could be operated independently of algorithmic guidance in a "free fire" mode were also posed to the company without response.
[…]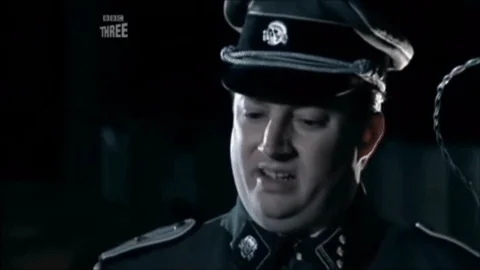 JFC, at what point do we finally look at this assholes and realize what they represent.
There is so much wrong with this argument that I'm not sure where to begin:
The Ottoman occupation of majority Orthodox Christian populations and historical Orthodox Christian territory is, in most cases, as recent or more recent than American chattel slavery. And only the ignorant or ideologically motivated (i.e. racist) would argue that American chattel slavery has no effect today.
This for instance… ignores the fact that the religious system (millet) was relatively stable, up until the West was putting pressure on the Ottomans to "modernize" it. But it gave religious groups pretty wide autonomy, was generally popular, and kept the internal empire relatively stable and peaceful for much of it's history. Changing it was part of what led to wide-spread opposition to the center of the empire (riots in the Levant, for example, from Christians who did not want to serve in the Ottoman military)… It's not like the Ottomans were somehow unique in having a multi-ethnic, multi-religious empire for much of their history. The belief that there was a stable, unchanging Serbian identity that was being suppressed by the Ottomans and Albanian Muslims just flies in the face of actual history.
I will not argue that the West doesn't understand the Balkans and often embraces easy narratives. It's self-evidently true that people in the west don't get the region and it's complex history (or the role of the west in creating that history, by supporting and advocating for a particular ethno-centric world view to help destabilize the region to make it easy pickings). But this person is essentially excusing the acts of genocide because they believe that a stable Serbian identity exists across time, and that they were very much on the losing end of Ottoman conquests. Believing a thing does not make it true. The reality was that the region prior to the Ottoman conquest saw years of conflict which made a normal life for the peasantry of the region impossible. The modern Serbian Orthodox Church is in fact a byproduct the Ottoman system of religious autonomy. It seems likely, without the ottoman conquest, Serb Orthodox Christians would have been absorbed into one of the larger Orthodox traditions (greek or Russian) or been a victim of the European wars that came out of the reformation/counter-reformation.
And of course, they are laying all blame on the Albanians here, whatever they couch their language in…