Ok buy aren't all those companies still currently covered by GDPR?
If this database was hacked, and those names exposed, the shame and humiliation would be terrible wonderful.
Fixed!
A collective pants pull down is way over do, I think…
Yes, but…
(Heaves giant sight> I've been telling this to management at multiple jobs for years regarding the sharing of data with vendors.
It doesn't matter if they are subject to this law or that certification. If it comes down to to the lawyers juggling money then security has already been breached and the damage has been irretrievably dealt to those whose data was stolen…
"Strength through purity; purity through faith."
Between a foray into web filtering that can hope to succeed only through measures that China might consider immoderate and brexiting; the UK seems to be on track to implement juche with Tory characteristics. That should go swimmingly.
Well, er, smoking's been taxed, drinking's been taxed but not… thingy.
Ah, thingy. Well it'll certainly make chartered accountancy a much more interesting job.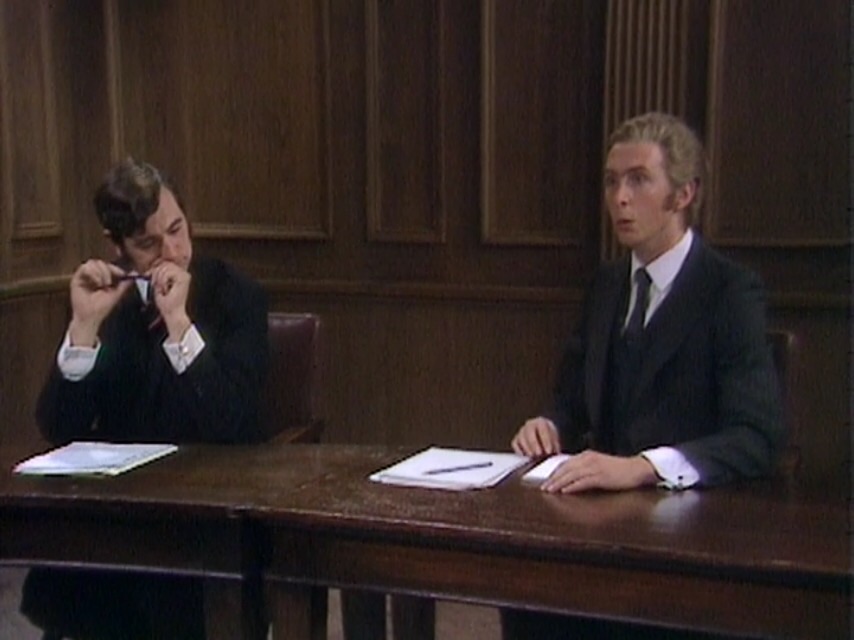 Until they outlaw them and force the major ISPs to block access to any VPN services that aren't government approved (backdoored).
This is a classic example of being seen to do something no matter how badly implemented it may be. Of course nobody wants kids seeing nasty stuff but isn't this a parental issue? Why are the privacy safeguards voluntary and not mandatory - because they want to be seen to be doing something, anything.
That was an excellent video that made all of the points very clear.
I had no idea that certain sexual acts like fisting and facesitting were somehow already banned in the UK.
Between this law and the CCTV cameras and brexit that entire country is a steaming nuclear pile of shit that I will never live in. It makes you wonder what the world is evolving toward if this is considered evolutionary progress to act so stupidly
This is simply amazing. Once again, it'll be most problematic for the people who want to follow the rules, and give them hoops to leap through, and risks to the security of their information, AND track what they "enjoy". While the ones that want to get around it, will. It also gets between people and their porn. It'll be fascinating to see how this plays out.
That's how I see it.
Wait, hold on, back up a sec-
the shame and humiliation would be terrible.
What's to wonder about? This is exactly the reason.
A cynic might suggest that this is actually the whole point.
"We are shocked, just shocked, to learn that our porn ban is completely ineffective because people are using VPNs. Obviously, there was no way we could have predicted that. But we've introduced a whole lot of new legislation that bans VPNs. To protect the children, you understand."
Of course, then we need to do something about people accessing prohibited content via, say, SSL tunneling. I guess we'd better ban any kind of end-to-end encryption on the Internet too. That may have some unintended consequences, of course, but I'm sure you'll agree that it's worth it. To protect the children.
Precisely the point i'd say and the slippery slope probably started when politicians on all sides voted overwhelmingly for the investigatory powers act which is just a shockingly bad law and gives many many organisations carte blanche to dip into your browsing history. Criticising this porn block makes one sound as if they're eager for kiddies to view the dirtiest smut but i agree with the video posted that it's the canary in the coal mine of more censorship. I've said it before but the UK (especially under the tories) never met a law it didn't fall in love with.
Sure, but I think it's not a big margin business, and not one likely people will want to underfine so I suppose there will be schadenfreude for me later.
I have this image stuck in my head of the end of Spartacus, except that everyone is standing up and shouting "I'm into furry porn" as they then take their smartphones out and play a video of two people in animal suits going at it.
So, Britain wants to protect it's citizenry, eh? Tell me, does it block the pharma bros of the world from flooding the British markets with their synthetic opioids? Or do the pills flow like water there as they do here in the ol' US of A?
We have those in the US too, just not Federally mandated. I had to call up T-Mobile and ask them to turn off their default adult content filter. I couldn't look up a custom kitchen knife company on the web because it was algorithmically flagged as "weapons" or some such. :-/