The Real Slim Shady - The Real Broadway Musical coming soon

Consequently, earning an Emmy, a Grammy, an Oscar, and a Tony is the new status symbol, as it allows the recipient an infinite claim to bragging rights. That is until EGOTs also become common
As of 2022, only 17 people have accomplished this feat.
Adele and Eminem need to team up to write/perform a musical and become EGOTs together
There have been some ridiculous musicals over the years. There's absolutely no reason someone can't make this happen.
He got an Oscar for 8 Mile?
I mean, it was an okay film, but Marshall's acting was… subpar at best. (Don't even get me started on that god awful ass wig they had on Mekhi Phifer.)
And they got an Emmy award for that halftime show?
I really don't understand that one; aside from Anderson Pak living his best life playing the drums, the show was pretty underwhelming to me, in spite of all the big names who performed.
The Oscar was for "Best Song" not for his wooden acting.
Ah, that makes more sense.
Still…
There's a good reason I don't pay any attention to awards shows, and haven't for more than 20 years.
Looks like Eminem didn't have a lot of competition that year. There was a song from Chicago nominated, but there was also a song from the Wild Thornberries movie. As far as his Emmy for the halftime show…eh. I enjoyed the show. It's probably one of three I don't think was terrible (Bruno Mars et al, and Whitney Houston being the others). Emmy worthy? If the award was for best Super Bowl Halftime show, then sure, but I suspect it wasn't.
Good for you, then; different strokes for different folks.
The time is ripe for a new Broadway show that completely skewers NFTs. Someone's probably hard at work on it already. Just a matter of who gets there first, I reckon.
Cincinnati Bengals
That's an interesting name. How did they come by that?
ETA: That's not a facetious question, btw. This is the first time I've heard the name and it is weird. Which says a lot about the popularity of American Football in the rest of the world, I suppose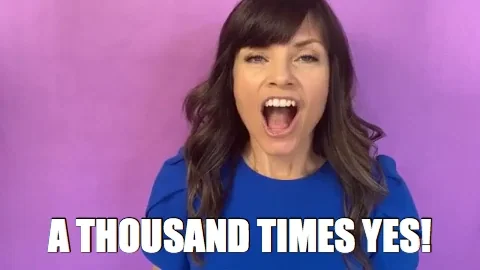 The Cincinnati Bengals were named after a previous and unrelated team also called the Cincinnati Bengals.
That previous team got its name from the Bengal tigers at the Cincinnati zoo.
Huh, makes sense. Thanks!
This would have made a lot more sense to me if the acronym had been explained anywhere in the article (or the linked article).
The Tony is really the least unlikely of the four awards on the list—his songs always sounded like showtunes to me already

Hell, throw a Nobel Prize in there. Make it an EGNOT.
Oh boy, another jukebox musical strung together with the flimsiest of plots. I guarantee you that this will happen.
I've been waiting for Trent Reznor / Atticus Ross to hit their EGOT. Based on the diversity of their output in the last decade, a Tony feels totally plausible.