FTSOAF!!! Couldn't Dad buy some trigger locks, or engage the safeties, or not leave the guns loaded? This is terrible.
Bullshit. You kept them there so you could assassinate the first person who knocked on your door or the Roomba you programmed to run at night. Fuck you and your militant superhero fantasies. You killed your child.
Fridge? Sure, I've hidden things from the kids on top of that. Nightstand? What you said.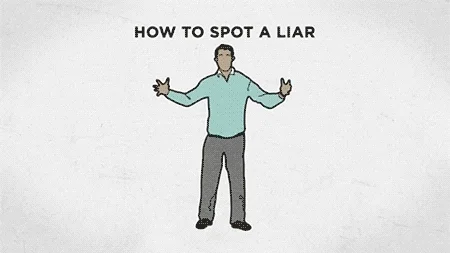 Let me answer that question about trigger locks and save our ammosexual commenters some keystrokes.
[Works up some crocodile tears]
Don't you understand? Expecting gun owners to buy expensive trigger locks means poor people living in bad neighbourhoods won't be able to afford to keep weapons for self defense in their homes.
Or, be able to protect their perfectly white families from dark-skinned intruders (that don't exist).
Some people think that it's extreme that I won't let my daughter go to play at a person's house without me if they have a gun.
It's not extreme
Practically a Cop; surely he could have just stolen some from work.
Well, yeah, but the ammosexuals who want to pretend they're liberals usually shed those crocodile tears over minority families living in scary urban neighbourhoods dealing with *Black on Black" violence.
Or at least that's how it often goes around here when someone brings up mandatory insurance or safe storage.
ETA: It was my first entry here:
I didn't keep guns in my house when I had small children - now that they are all over 20 I have 3 currently - I have ammo for two of them - all 3 (even the one I have no ammo for) have trigger locks on them.
Remember people it is more reasonable to expect every human being to behave perfectly and with completely lucid judgement at all times than to enact a single law or restriction on anyone's hobby or paraphilia!
/S
Locked and loaded, I'm sure.
/s
I'm a responsible person. I always put a trigger lock on the fancy chocolates.
Remember folks, you can either have a gun that's ready to be used on that imaginary intruder who comes in at night while you're asleep, but who makes juuust enough noise to wake you up so you're ready for them, but they don't know you're ready for them, so they come in, expecting to murder your whole family and pow you shoot them first and are the hero of the story, or… you can store your gun in a safe way that won't pose a much greater danger to everyone in the household than some almost entirely imaginary threat. Just kidding - just having a gun in your house, no matter how safely it's stored, is a greater threat to the people who live there than even real intruders.
Asking me to lock my guns up is clearly an attack on my God given rights to have a weapon of murder easily at hand any old time I want. (that's me mocking the right folks, that's not my view).
But yeah, I do lock my guns up. I have a large safe. The guns are in there. The ammo is in an entirely different part of the house. The pistol is in the safe, in a locked bag, and has a trigger lock as well, so it's tripled locked. And all that despite my wife and I living alone.
Now, ask me why I have guns so I can point at all the violent Nazi's popping up like gophers in the last six or seven years.