Continuing the gardening topic.
cool! yes, let's do this. I do love to talk gardens!
we grow peppers, too - habaneros mostly, fresno red chilies, Brazilian star peppers and somehow a stray bell pepper plant got into the bed and took off and is thriving (would never have chosen to grow this, but whaddya gonna do, eh?).
all the raised beds are getting manure tea added and the plants seem to react well to this.
wildflowers are a little behind - we have nothing blooming to entice bees, yet the squash are already blooming. trying to watch closely and carefully enough to attempt pollinating them by hand. really looking forward to this new cultivar "custard squash". also have ginormous kuri squash plants that want the entire ground bed.
had our first salad of the season all from the greens garden - arugula, tatsoi, mibuna and chijimisai greens along with one of those pesky bell pepper strays.
still have to figure out why the cukes will bloom and drop the flowers. seems to be a prevalent problem in this area. many local gardeners in another group have the same complaint. bad soil? nutrient needs? any ideas?
I've had issues with flowers dropping when soil gets too dry. When I gave them a good consistent supply they seemed to improve. Or could be that something in the environment changed that I wasn't controlling for.
Its warm enough to uncover the kale and kohlrabi that was growing through the winter. Got a first pick of baby kale today and it was soooo sweet.

Garlic was uncovered from the mulch. Looks like 100% survival rate after overwintering.
Set two kinds of peas today. I direct sowed and covered the seeds to keep the mice away. I'll be ready to get the radish into the ground tomorrow.
peppers! I found shishito to try this year
and some interesting serrano cultivars. Something is nibbling the stems of my snow pea plant. It's super annoying because I have a very limited window before it gets too hot here for snow peas. I don't usually do pesticides, but I put on some Captain Jack Bonide.
I need to set beer traps for the pill bugs in the strawberries too. Found an awful lot eating the roots when I was fixing up the gaps that had emerged at the edge. We have so many of those things and I don't understand why.
We have very few dandelions. Which is upsetting, those are the flowers the bees use the most in early spring. We have a few other things in flower but it'll be weeks before most of the flowers bud. Even the usual early spring ground over seems late

If theyre being nibbled while still small you may have rodents. They go nuts for young peas. I usually start peas indoors then move them outside after two weeks just to get to the point where mice dont care anymore. This year I did direct-sowing but I have covers for them. We'll see how that goes.
I'm moving all my strawberries to stackable containers this year. I got tired of pill bugs chewing them up, plus i need room for spuds.
Oh and if you want dandelions feel free to take as many as you like from my lawn. No charge
The particular plant is like 10 inches long and it's just the first inch of stem near the ground. I bought it from a garden center because I'm not sure I'll get any peas out the two I planted as seed. Those seedlings appear fine. I figure it must be some kind of night dwelling insects. Or the damned pill bugs.
I always figured it was the rabbits that ate my young pea and bean plants last year. I put up some fencing. Might not work for rodents
I'd love to see the stackable containers for the strawbs once you have them set up. The pill bugs are everywhere, literal hundreds of thousands. The beer traps worked pretty well clearing out the raised bed that has the strawbs last year. I don't care about the rest of the yard. My daughter loves the damned things
Also indoor growing is hard. I have a greens-crazy cat who is quite clever and few windows that get enough sun because of solar screens.
Rabbits will usually eat the whole thing leaving nothing behind. Mice will chew close to the base, but dont normally eat the stem. You could put out some live catch traps and bait with sunflower seeds. Fencing doesnt work well for rodents since they climb and tunnel very well.
I got the stackable containers at the dollar store. Hopefully I'll knock that out this weekend.
If you want to keep pillbug numbers down, let the containers dry out more, pillbugs are proper crustaceans and actually need moisture to breathe, if you can't get them dry enough try diatomaceous earth, which damages their ability to hold water. Seems they eat living plant matter instead of dead when there is lots of available water…
Yes, diatomaceous is great for a lot of bugs, and doesnt damage the plants in the least.
ETA: i meant to say plants, not ants!!
Probably rabbits after all. I would find a few leaves nibbled off and then the next day it would be chomped back to the ground!
@nick_warr diatomaceous earth is a good idea. I have some of that. Maybe a combo with the beer traps.
The ppl in the internet's who say the pill bugs don't eat live plants are full of shit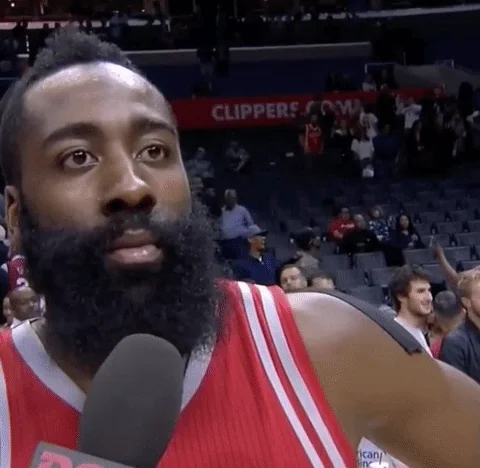 don't really have pillbugs here like in central TX - soil is dry and thin and very rocky. I am very careful where I get soil for the garden beds so as to not imtroduce bugs.
that said, we do use beer traps because of snails. much to my surprise, we have a bad snail problem and they eat everything. a few shallow pans of beer in the afternoon and dump out the drowned little drunks in the morning. seems they prefer the brewski to the veggie!
Ooh ooh ooh! I love talking gardens!
This is going to be my first year in our newish house where I'm actually around to do some gardening and I have BIG PLANS

for the backyard:
Starting small

with a few raised garden beds for veggies/herbs/berries and then another one for a cutting garden. I love fresh flowers but always feed bad denuding the front yard just to have some blooms inside for a few days. On the list for this year are: kale, chard, broccoli, cabbage, radish, carrot, arugula, lettuce, beets, strawberries, herbs, spinach; squash and beans too if I can build up a trellis.
We're still about ~2 months away from last frost (I'm in zone 4b; we still have feet of snow on the ground), so I'll probably start getting seeds going inside in the next couple of weeks. That'll give me plenty of time to get the beds constructed, filled and fenced before growing season starts in earnest.
woo hoo! do keep us updated on how your garden grows!
I like the idea of a cutting garden for flowers! the mum and I love cut flowers indoors and usually just grab some wildflowers from the bee patch (in addition to live plants indoors like orchid rescues, "bag babies" that we buy -cheaply - from stores or the 50% off table at the local nursery). a dedicated place for flowers to cut is a nice touch!
your list of crops sounds ambitious. I like that! hope you'll keep us aprised of your success!
good gardening!
It's ambitious, but I'm famous for jumping into the deep end (and Mr. Gremlin is excited to have less lawn to mow). I had great luck with giant dahlias last summer and I'm hoping that some of the tubers I dug up survived the winter. Will definitely keep everyone posted
Beautiful! I have to be extremely careful which flowers I bring inside, due to the previously mentioned greens-crazy cat. She consistently ate several rose leaves from the valentine bouquet every day.
@Mindysan33 nice areogarden! I might have to think about how to do one of those but fenced some how. The silly cat will eat cat grass until she pukes. We have to allow her to nibble and then take the pot outside. Luckily she isn't as wild about roses. We even have to be careful about the green tops on tomatoes from the garden. Oblig pic

That's not mine… I'll dig up a pic later and share it with you lot, though if you'd like.
That can work! Since the light is coming from the machine itself, you can certainly cover it…