Awwwwwwwwwwwwwwww

Some cats will play fetch for a sustained amount of time. My late Tortie, Jasmine used to fetch paper wads for up to 10 minutes at a stretch. She'd also play "tag" in the house, her favorite activity.
Indeed; as a kitten our tabby, Potato, would fetch those fuzzy pipe cleaners…
Still, it's great to see a dog get along so well with the kittens.


Colbert agrees!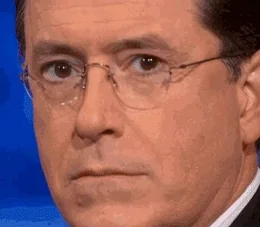 Thanks; my kid opted not to change it from what the animal shelter had called her.
She really did look like a furry potato as a 7-week old kitten.
I grok the 'Is Potato' joke, and I admit I have thought about writing to Colbert about her more than once; we've had her since 2018, so the cat's name predates the gag.
I really thought the video was going to go in a different direction. Happy no kittens were harmed in the making of….
Um…
Why would you think that BB would post a pet mauling with no content warning?
It seems the cat is less playing fetch as it is the dog taking the ball away and throwing it back.
Because I have a darker sense of humor and forgot BB is perfect.
Our new kitten has fixated on a crinkly catnip fish, and will self-play a while, then bring it to us to toss. She'll then retrieve for several minutes of tossing.
We call "Go Fish!" a bunch during each session, trying to train her to find and fetch it on command.
What the fish sees…

This topic was automatically closed after 5 days. New replies are no longer allowed.