What a classic of weird pop/rock.
I love this record dearly; my favorite song from it is probably "Dead", but there are so many great tunes to choose from!
"Your Racist Friend" has spurred me to call out bullshit at parties more than once; if the John's do it, why shouldn't I?
One of the greatest albums. I will have to see if they are playing around here. I haven't seen them since (checks notes)…a free concert in San Francisco's Union Square, celebrating the release of the album…Flood!
Also one of the most appropriate days to play it, right?
My brain went "wait, Mark Ellis is in TMBG now?"
already saw them back in September, for the restart of the 2020 2021 2022/2023 Flood 30th anniversary tour
they play some newer stuff too, my favorite is Stilloob.
Minimum Wage… HEE-YAH!!!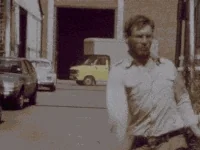 I saw them tour for this album back in 1990, it was just two Johns and a metronome on stage. It is absolutely thier best work and the most approachable for non-fans.
Past GF's assessment of Birdhouse:
"Is this…circus music?"
She said it like that was a bad thing.
I first heard them on Weird Al's Al TV in the 80's. My daughter and I have been enjoying listening to them in the car for at least twenty years.
I had to read this while singing the melody in my head otherwise it didn't make any sense.
"Phone call for Mr Horrible!"
I really should own more TMBG albums, but I do own Flood and it is fantastic.
I love this album – it's probably my favorite by TMBG. I also love Weird Al's style parody "Everything You Know is Wrong" which is a wonderful love song to Lincoln/Flood era TMBG. Al gets the sound as well as the bizarre lyrics about hibachi dealers wearing prosthetics.
i too have never stopped listening to this album since it came out in 1990. simply amazing. i'd have to say it's a coin toss on any given day as to whether i prefer this or Lincoln. but i know every song on both by heart.
Just remember that
I bought this album for my kids when they were toddlers shortly after the album was released. To this day, they still listen to it and I still hear them singing songs from the album when they are alone and think no one is listening.
https://www.theymightbegiants.com/here-comes-science
I think it was a recommendation from BB.
ETA: Yep: They Might be Giants talk about "Here Comes Science" | Boing Boing
These were amazing albums! We loved them… in fact the one time I've seen them live, it was a matinee family show! It was so much fun!
This topic was automatically closed after 5 days. New replies are no longer allowed.