HAPPY CAPS LOCK DAY, MY FRiENDS!!!
My personal solution used to be to pry off the Caps Lock key and toss it in my desk drawer:

But now I just make a Windows registry change:
Bah! In Linux I just pulled up emacs, wrote a LISP macro to globally update the appropriate lines in the kernel source code, spun the rebuild out to a few nodes in the local cluster, and then scheduled the module update to spool out to the network. Tickety-boo!
HAVE ANY OF YOU NOTICED THAT YOUNG PEOPLE NOW USE THE CAPS LOCK KEY INSTEAD OF THE SHiFT KEY? WHEN I TAUGHT AT A COLLEGE I SAW STUDENTS SWITCH ON CAPS LOCK TO CAPITALISE THE START OF A SENTENCE OR A PROPER NOUN, AND THEN SWITCH IT OFF AGAIN WHEN THEY WERE READY TO COMPLETE THE SENTENCE. WHEN I SUGGESTED THE SHIFT KEY AS AN ALTERNATIVE THEY LOOKED AT ME BLANKLY. NOW MY TEENAGED CHILDREN DO THE SAME. I WONDER HOW THEY'VE LEARNT THIS USAGE?
YOU KNOW WHO ELSE IS A FAN OF CAPS LOCK?
COMIC BOOK AUTHORS (IN THE WEST) THAT KEEP WRITING ALL THE BUBBLES IN ALL UPPER CASE. NEVER UNDERSTOOD WHY EVERYONE IS OK WITH THIS.
Lol the system rejected my all caps post.
SOMETIMES LOWER CASE IS NOT EMPHATIC ENOUGH !!!!!!!!!!!!
BUT READING ALL UPPER CASE IS STRESSFUL AND MY PALMS GET ALL SWEATY AND MOlST.
Our CEO's wife, who is also our HR person.
She's 59 and does the same thing. She doesn't know how to use the shift key to type one word, seven characters long.
When our CEO's brother started using CAPS because he was getting easily annoyed about stuff, our VP told him that he was going to do this.
I REALLY HATE GETTING EMAILS THAT USE ALL CAPS BECAUSE MY I FEEL THEIR ANGER.

I remember on our Apple //e keyboard, the Caps Lock key was in the bottom-left corner (where the Ctrl key is on Windows keyboards) and was a toggle key that would be noticeably lower than the level of the rest of the keys when it was engaged. I didn't know how to touch-type then, but I think I would've been far less likely to fatfinger it in that location than where it is now. It's also kind of annoying that a lot of modern keyboards (Logitech does this a lot) separate the caps lock indicator from the key.
I really wish that Sticky keys were better understood, I think a lot of people just don't have the manual dexterity to "stack" keys on the keyboard (ie., to press multiple keys at the same time, like to shift case). Sticky Keys fixes a lot of those problems, but ironically, it's activated by a keypress combination and it's hard to find information on. Sticky Keys is an adaptivity setting for differently abled people which is also good for a lot of people who do not identify as differently abled.
(And let's be honest; I think a lot of people just don't care about case or making their writing look good, because they are not very good at written versus spoken language.)
More info on Sticky Keys: In Windows, what are Sticky Keys, and how do I enable them? (iu.edu)
Mine is remapped to be a compose key. Its how I get characters like þ or æ without searching through character map software.
My caps lock key is mapped to ctrl. Only problem is there's a window where it can be turned on when the computer is coming back from hibernation. Then the swap is enforced, then it's stuck on with no way for me to turn it off. Which is fun.
I think the popular option is to have ctrl and caps swapped, so in the pre-pandemic era you get to watch your coworker curse as they try to use the terminal on your workstation.
I use Sticky Keys. I really like it. I started using it when I lost the left Shift key (plus some of the others) on my old MacBook due to a tragic fruit-smoothie accident. Now I use it on purpose with my new(ish) Chromebook.
Pretty sure I merely turned it on in the Settings? (I've never wanted to de-activate it…) I do find it harder to use the keyboard on someone else's machine now, since I'm just so used to it, so it would be handy to know the keypress combination to turn it on and off in those cases.
I type dvorak so I already had that option down pat.
I once took my laptop into our local support at work because of a hardware problem. The look of fear in the eyes of the tech when all the keyboard shortcuts he normally used to open 100 things at once not working was just priceless.
HAPPY "DAY WHEN WE TYPE LIKE GILBERT GOTTFRIED TALKS EVERY DAY" FOLKS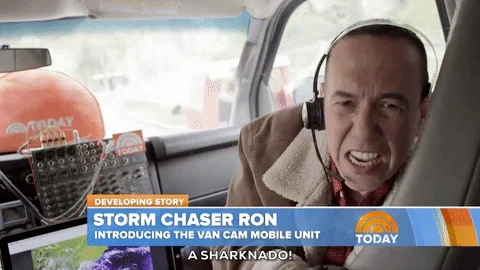 Just keep hitting the shift key - I think you have to tap it five times in a row to turn it on.