In just another 7 years actor Bud Cort (Harold) will have caught up to Maude's age. It would be interesting to see what kind of life his character led after Maude, but a sequel in which old Harold is dating a much younger woman would be far less charming.
I love Harold and Maude for a couple of reasons. One is that it's a great movie with great performances. The second is that the movie was introduced to me by a woman who I was so in love with it was crazy. We saw Harold and Maude in that sweet spot before I knew that she didn't feel the same way. I'll always regard it fondly, and think of Mary whenever I watch it.
Maude is the only acceptable manic pixie dream girl.
Some (more than a few) years ago I talked to Bud Cort a couple of times about doing a book about the movie. He said he had a lot of archival material, set photos and stuff like that. But I couldn't get him to send me anything for a proposal. To this day one of the big regrets of my life is not being able to make that happen.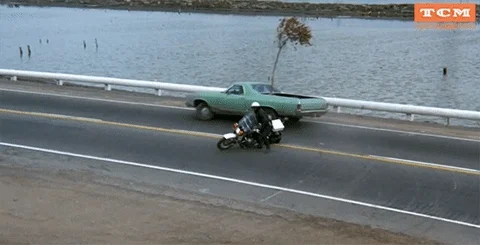 i can recite this movie by heart. i was much like Cort's character in high school – not suicidal, just… depressed, i'll say. it was when i was just struggling with the realization that i was gay and different and trying to wrap my head around what my future was going to look like, and since it was the 80s and AIDS was just starting, the view was …dark.
anyway, i had grown up with Cat Stevens music through my older sisters, but i had somehow missed this movie. then my high school film teacher showed it to us, and from the word GO i was blown away. i can literally remember watching it that first time and feeling my world view and perspective change: don't be HAROLD, be MAUDE. it's been a touchstone for me ever since. i feel like that movie (and Cat Stevens, let's give credit where it's due here) literally saved my life.
This picture really is a standout amongst the great movies of the 1970s.
Especially when she's running a Satanic coven … oh, wrong movie.
Harold and Maude is one of the greatest love stories of our time
I've loved the film for decades now, but with the recent suicide of a 16 year old friend, it will be hard for me to see some of the humor for quite a while.
I know of one other movie Cort was in, what did he do with his life since?
This theatre in Essen, Germany has been showing Harold and Maude at least once a week since its release (apart from COVID lockdowns).
Note that the photo is taken from the back of the room - it's a really small cinema.
One of the best compliments I've ever received was when a newish friend said I reminded him of Maude. I was 20 at the time and hadn't seen the movie, so the friend brought it over for a watch and I was like




Then I got a banjo. No hearse yet, but maybe some day.
And while we're reminiscing, there are so many great scenes, but one of the (to me) most hilarious is when Harold's mom is filling out the dating survey for him. Poor Harold, but OMG, acted to perfection!
meant to post this earlier, too: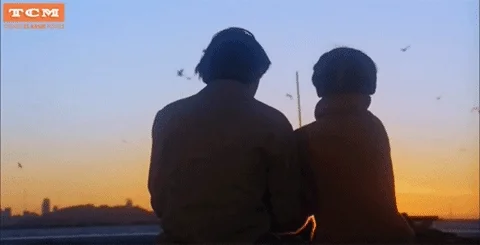 This topic was automatically closed after 5 days. New replies are no longer allowed.