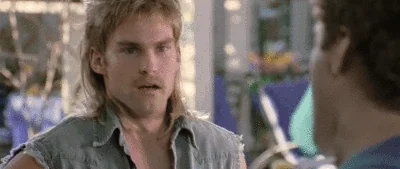 We live on, by far, the most amazing, beautiful planet that we know of so far.
Let's keep it that way.

Have you ever seen a feather star swim?
I've tickled someones hiney with a feather, does that count?
Me, when I realize someone took my squat lobster…
Aren't those used for bait?
very nice, but what's the difference between a starfish and a seastar?
"Infinite diversity in infinite combinations." Evolution, eh? Fucking awesome.
Right?
I remember in an old Heinlein book there was a lighthearted debate that butterflies weren't insects, but rather animated flowers.
These feather stars are like animated ferns.

For stuff like this, I can almost forgive Evolution for design decisions like "the human knee" or "the lower back".
Evolution, "Hey, buddy, cut me some slack. It is a work in progress!"
That's what I loved about Adrian Tchaikovsky's Children of Time - the plot is essentially about accelerated evolution, producing an amazing and unexpected diversity, ending with the message that the evolution of intelligence tends towards cautious altruism.
For some reason I really needed to read that last year.
This topic was automatically closed after 5 days. New replies are no longer allowed.