Less 'pigeon neck' illusion and more 'shake a tail feather' illusion.
It looks like it's the way the stripes come off the back of the bird that creates the effect.
Embed on Bach's site didn't load for me, but the link to youtube (which I assume is the same thing) is this.
In summary, human eyes have difficulty with low-contrast images.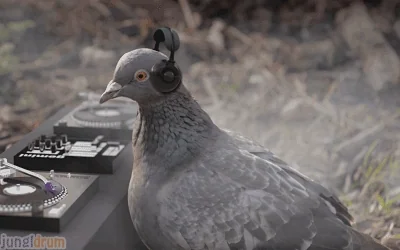 This topic was automatically closed after 5 days. New replies are no longer allowed.