Yeah, that
I'M NOT CRYING, YOU'RE CRYING!
Also: Missy, you heartbreaker.
I liked how the longest dog immediately chose the longest toy.
Dogs have no dignity
A cat would sniff around and then grab something when no one was looking
The joy!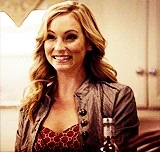 I hope they replace the chosen toy so that the dogs later in the line up aren't stuck with the toys no other dog wanted.

This topic was automatically closed after 5 days. New replies are no longer allowed.