Good point.
Cool video, though.
For the class - who can name two guitarists that were repeated? In so far as they were the ones that played the riff on the records. At least that's what I caught.

Even this, perhaps, should outrank The Who for a great guitar riff for 1966. Certainly recognizable.
Not to mention influential 'surf guitar' players like Dick Dale and Nokie Edwards.
Eddie Van Halen and Jack White?
Sometimes you just can't get no satisfaction
I was (pleasantly) surprised by the breadth of genres. I was pretty taken aback when Joy Division popped up amongst all the Rawk of the 70's.
surprised to see King Crimson in there. i also quibble that while Bowie should be present, that song isn't really much of a guitar riff.
I saw Slash (Welcome to the Jungle and Anastasia) and Jack White.
So that was cool. But to cover '65 on without one Grateful Dead riff is just negligent.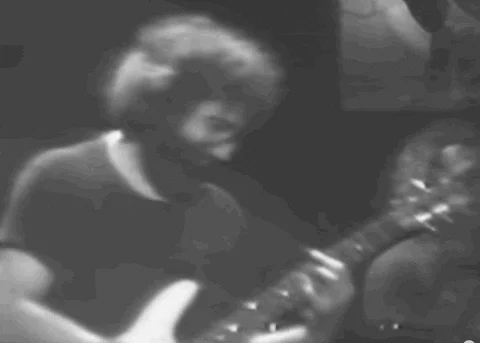 Evh on beat it - 3 I guess.
Beat It riff was actually Steve Lukather, VH just di the solo.
Robert Fripp played on Heroes (as well as in KC, obvs.)
This topic was automatically closed after 5 days. New replies are no longer allowed.