Would you die for best buy?
Seriously, these folks really do the Stanford prison experiment one better: make people associate with an artificial social group, give them the tiniest amount of imagined authority over others not in that group, and they will put themselves at physical risk to exert it.
Would you die for Best Buy?
Hell no.
Aren't store employees told to specifically not do this? Just get all the info they can for the police and let insurance cover the losses?
The MVP was the chain holding the phones to the counter.
That second video looked like American Gladiators.
I know it's all good to shit on people "defending" their corporate overlords' profits, but there's pride at work and I'm not going to disrespect that. I've been working my ass off all day and someone wants to just come in and steal shit? FUCK YOU.
I used to work for a UK bargain basement kind of chain store, and the manager and deputy manager spent the entire time sitting behind the monitors watching the cameras to check for shoplifters. Two guys on staff literally doing nothing other than watching the customers.
If they did suspect a shoplifter, they literally went secret police at a moments notice. They'd basically follow the person for miles out into the city, beat them up and take the merchandise back. They'd come back cheering and holding it above their heads.
Sorry to break it to you but the "experiment" turned out to be bogus.
I worked at Walmart for about a year and a half over a decade ago. My first Black Friday, the sale started at 6 am, but it was a 24 hour store, and the sale merchandise got put out around midnight. The managers told the overnight stockers (including me) to "guard" the sale merchandise and tell people those items weren't available until 6 am. After the third customer completely ignored me and looked like they wanted to fight, I gave up, backed away, and just enjoyed the chaos for the rest of my shift. I didn't get paid enough to risk my health and safety to engage in loss prevention. I understand resentment at thieves when you're working your ass off, but thieves like these have a negligible impact on Best Buy's bottom line. Save your anger for billionaires who don't pay taxes.
Show your support for Best Buy by wearing a blue shirt when you shop there.
I have been robbed twice as a bartender, both times I handed over the cash, never lost a minute of sleep over it, it ain't my money.
Much of Loss Prevention in the US retail stores are spent watching the employees rather than the customers. Most places really don't give a shit about petty shoplifters. It's the ones manning the tills (mostly the return/exchange counters) that's really ripping off the place.
Would you die for Best Buy?
No, but apparently they would knock a guy on their ass for Best Buy.
I will say working retail, right attitude or not, we took people stealing personally. YMMV.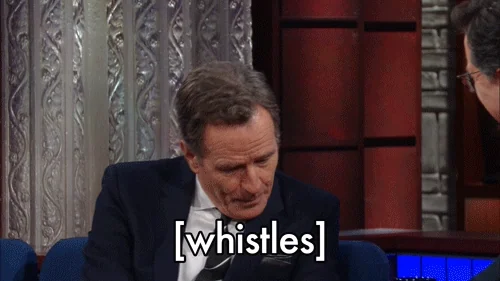 In another lifetime we did commercial hard floors. We had a Kmart contract which meant me and a few employees went into the store after closing to sweep mop and buff the entire floor(propane powered buffers, good times), stripping and waxing different sections each night.
We were locked in and they paid 2 security guards to watch us all night. We were not allowed to leave without getting a guard. Very weird.
They were the worse payers so we didn't keep the job. Nowadays we prefer much smaller companies that actually trust us and pay in a timely fashion.
Would you die for Best Buy?
Yeah, that's the fundamental question. Because Best Buy won't do a thing for any of these employees. In fact these workers risk not just physical injury, but civil and criminal liability, and I promise you, if one of these guys (or gals, brave lady in the second video) gets charged, Best Buy is not going to pay the defense bills, and no one who is a Best Buy retail worker can afford an attorney. And Best Buy could easily fire these people because they were probably violating company policy about how to handle incidents like this. That's just a guess but I can't imagine the Best Buy employee handbook advises staff to get into formation and do a tackle.
To all our retail heroes out there, don't do this. Let the stuff go.
What good is your football-style defense when the guy in the light grey hoodie already made an end-around and scored the touchdown? Or is this three balls on the pitch rules?
If I was a young guy working at Best Buy I would probably respond the same way as the employees just for the fun of it. No, Best Buy isn't worth dying for but it would be fun to coordinate some sort of defense plan with coworkers to keep unarmed tweakers from getting away with theft.
Also, are the phones chained to tables fully functioning? I always figured they were just display models.
Really, in self-defense scenarios it's typically always better to let stuff go, than risk injury or death. But yeah, especially don't risk losing teeth in a fight for a company that doesn't pay for your dental care.