Hey, Japan? Maybe now isn't the best time.
Remember the last time a Japanese fleet and a Russian fleet fought (Battle of Tsushima - Wikipedia)? The Japanese sank them. Vlad will threaten nukes. He doesn't have a real navy.
Is this going to be 1905 all over again?
I'm definitely not inclined to disagree with the suspicion that the Russian navy is probably even less well prepared than its…mixed…results lately suggest; but at this point has there been any serious testing of what 'real navy' means in the face of contemporary anti-ship missiles and such?
In WWII there was that massive shakeout where, at risk of brutal simplification, it was demonstrated that battleships were now substantially ceremonial and naval surface-to-air defense was inadequate to keep carriers from being the new face of naval superiority; but since that time I can't think of any decisive real-world tests; just a creeping suspicion that anti-ship missiles might be getting to the point where carriers are now at serious risk unless confined to asymmetric beatdowns that are basically just bullying(in the same way that battleships were safely brought out of retirement late in the gulf war; because the US wanted a cheap artillery platform to use against Iraqi targets that were functionally undefended by modern standards); but could end up facing an involuntary conversion to submarine navy within hours in the event of a conflict that isn't wholly lopsided.
'In the midst of chaos, there is also opportunity.'. I'm guessing Japanese leaders have been reading their copies of The Art of War recently.
@beschizza , I think this position never went away. Have a look here:
Japan's Basic Position
The Northern Territories are inherent territories of Japan that continues to be illegally occupied by Russia. The Government of the United States of America has also consistently supported Japan's position.
In order to solve this issue and to conclude a peace treaty as soon as possible, Japan has energetically continued negotiations with Russia on the basis of the agreements and documents created by the two sides so far.
Japan's position is that if the attribution of the Northern Territories to Japan is confirmed, Japan is prepared to respond flexibly to the timing and manner of their actual return. After the return of the islands to Japan, Japan intends to respect the rights, interests and wishes of the Russian current residents on the islands.
Somebody else will have more information if Japan basically held this position silently since the cold war, or vocalised it, maybe even frequently. But it hardly seems a new position.
That said, if all goes south, the north will be on the list of places which might get hot.

I'm hoping for the irony that Russia ends up losing the Crimea after all of this, and now these islands.
Anyone else want a bit of Russian land while we are out?
Does one of these links point to an executive summary explaining who, if anyone, actually lives on those islands full-time and which (if either) country the majority of inhabitants would prefer to be affiliated with?
Oof. Sabre rattling on top of annexation on top of sanctions on top of preliminary invasions by mad men…. This is how world wars start.


Yeah, maybe not…
Meh. Gen Xer… we are numb to nuclear armageddon
The Soviet Union colonized the islands and Japanese and Ainu are now in the minority.
The twist: it colonized them with Ukrainians.
I mean, in a weird way, could distracting Putin with other historic claims be the most helpful thing other nations could do for Ukraine right now? Thinking in the context of "no-fly-zone is too direct, but we can ship weapons…" kind of thinking. If that motive is on Japan's minds, that would be some serious 80s-movie-little-guy-steps-up "hey bully, leave that guy alone" level bravery given Japan's constitutional stance on war-readiness…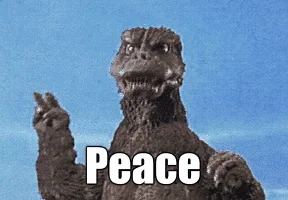 Oh snap. I had a hunch this was gonna be one of those situations where everyone and no one is the bad guy.
The Japanese inhabitants were expelled in 1947. The Ainu inhabitants oppose any return of the islands to Japan.