Maybe the first time was notable, but is yet another of these worth mentioning again?
Honestly, if it wasn't from him, it would have been a great message and necessary for people to hear. But he's likely caused others to feel despondent over the years, so he can fuck right off.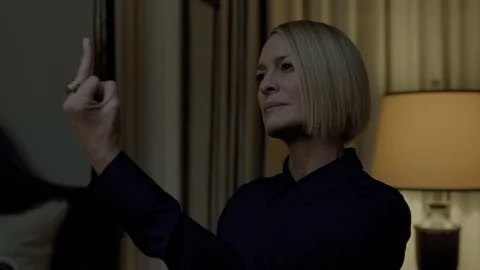 If "another Kevin Spacey Christmas video" is the answer, we seriously need to be asking a different question.
Oh, look! Someone else has a Christmas thought:
aw, it's just "yours, truly", OJ being adorable OJ. :retch:
completely disagree with you. however, your book does really make its own entrance.
I'm of the opinion that past trauma really does not justify sexual assault of others.
I'm calling it now. He's the next Randy Quaid in 5 years.
Still rather have him as president the last 4 years
Exactly. Not a word he said rings true. But if someone else said it, it would.
Well, a nice message. Doesn't excuse the bullshit he has done.
What the hell is he talking about? I mean, what? I seriously don't understand. I do the footballs, and don't recall a Super Bowl belt. And how is he a champ, he has been out of the NFL for decades.
Is this some fantasy football thing?
likely not an unusual opinion for an actual court.
liked your post, and one before it. pretty great graphic for a children's book. mr. flopears might not know what you meant. so what. really good job on the lettering anyway.
still completely disagree with your post. still don't think inspirational christmas video when i consider kevin spacey.
What part are you disagreeing with? That Spacey is an asshole? That we shouldn't care what he has to say, given his past behavior and unwillingness to own up to it?
This isn't a court?
to start, what part about being a successful actor amounts to "privilege"?
The part where successful actors get privileges not afforded to the rest of us? Prior to the accusations by Rapp and others, he was on a highly regarded TV show where he was not only the star but an executive producer, meaning he got a larger cut of the profits from the show. This would have opened other opportunities for him, especially since the show got over 200 award nominations and nearly 30 wins.
He's also a multi-millionaire for his years of work in general, much of was critically acclaimed.
So yes. Spacey WAS a rather privileged individual prior to the accusations. Denying that is denying reality.
Also, he's an asshole for his behavior of sexual harassment and then trying to hide behind him being in the closet for years. Plenty of people who are in the public eye were in the closet and managed to not sexually assault teenagers. He's merely perpetuating the "gay man as predator" stereotype by hiding behind his sexual orientation.
don't think you get what you said.
success=privilege?
so why work?
(being sloppy drunk in front of a fourteen year old still isn't a good idea.)
Do you honestly think that Kevin Spacey worked millions of dollars harder than your average retail worker, or nurse, or mechanic, or teacher, or whatever field you could substitute here that is underpaid? You know, the people who put in the work to make modern life possible? That his work acting is worth MORE than educating children or serving the public reveals his relative privilege in our society. Yes, Spacey, like many other people, is privileged to be able to do a job where he not only gets to do something interesting and fun, but he got paid millions of dollars to do so. I suspect that there are thousand upon thousands of other actors, who aren't regularly paid that much, who could have played Frank Underwood just as well as he could. I can't think of anything more privileged, except maybe inheriting enough wealth to not have to work for a living. That doesn't just happen, but is a byproduct of how we structure our society to benefit some, but not others.
Regardless, he's also been credibly accused of sexual assault. But I guess since he's rich and can act, he gets a pass, right? /s
That's just fucking offensive. Rapp was very clear what happened to him that night, and it wasn't just a drunken mistake. And he's not the only victim to come forward.
He CLIMBED ON TOP OF HIM, FFS.