Two words: Flint, Michigan.
If i lived in the area i certainly would not go back if i had the choice to temporarily stay somewhere else.
Here's some more…
Joranda del Muerto desert, New Mexico
Love Canal, Niagra Falls, New York
Three Mile Island, Londonderry, Pennsylvania
Feel free to add any more.

Hinkley, California (see Erin Brockovich)
That reminds me of black communities who have had to bear the burden of toxic waste…
People in surrounding areas are concerned, too, but the response is very different (not sure if that is due to differences in affiliation of the leaders in that city and state):
WV as well. It's a broad area impacted.
That reminds me of black communities who have had to bear the burden of toxic waste…
ah but the fox"news" lie machine has already grasped upon that unusual state of affairs to vomit forth: "How dare an environmental disaster happen to mostly white people! we blame Biden!!!"
Right-wing pundits leap on Ohio disaster as proof Biden administration is 'waging a war on whites'
"Kill that EPA for being slow to help when a Democrat is in the White-house! kill that anti-business EPA now that a Republican is in the White-house! We're a victim at all times! Feel oppressed! And now this word from Big-pharma: 'Are you feeling oppressed? try Zapressoxydon!'" -sigh-
Hunters Point, San Francisco, CA
Hercules, CA
Though the Wikipedia article doesn't dwell much on the toxic legacy of the Hercules Powder contamination. You can't eat anything grown in Hercules; you can't hunt game that lives there. The bay front areas are known for their wild turkeys, which can't be hunted because they are toxic.
cut taxes when times are good, and cut taxes when times are bad. one fix for everything.
All the GOP have anymore is that, deregulation, and hate. That's literally all they have.
That covers leveraging white supremacists and The Cruelty Is the Point™.
But.
Aw c'mon, The Greed Community is more that just that.
How about "disrupt, defund, destroy"?
Or DARVO? "Deny, Attack, Reverse Victim and Offender"?
Or "Firehose of Falsehood"?
Or "malice disguised as incompetence"?
… see also "quiet part out loud" and "crime family of grifters" et al.
/s
Time for me to go do chores outside. This list-making is not helping my morning vibe.
Hurricane Katrina, New Orleans Lower Ninth Ward
Texas Refinery Explosion, Texas City (how TF did that facility pass its inspections for years?)

Deepwater Horizon spill and use of Corexit, Louisiana and Gulf States:
https://digital.lib.washington.edu/researchworks/handle/1773/39181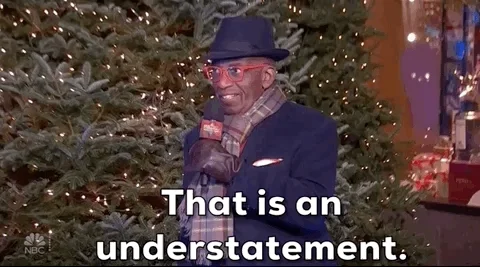 That's the trouble with going around drinking the water and dodging death, if you die doing it they'll somehow find a similar official to replace you by.