Now do Catbert eating his (Dilbert, a fictional character) body after he has died, alone, friendless and unnoticed!
And characteristically brilliant!
Now THAT'S comics
I can't wait for the graphic novel!
Years in the making. He was probably just waiting for the text of the last two panels.
Also I'm guessing that mimicking Adams fairly simplistic drawing style does not take that long. Dilbert is not a nuanced, difficult to draw character like, say, Doug.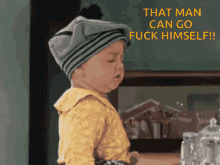 Wow, Scrote Adams has really upped his comedy game.
Easy enough when Ruben don't have to put as much effort into the art as he usually does with his own work.
I can find a (now estranged) friend's position on this radical-right tracking chart. Thank you for this info-graphic.
are those real Adams or Dilbert quotes?
Probably real. There's no point in giving Adams an opening for a legal tantrum with made-up quotes, when he drops real ones all the time.
As others have said direct quote or not, they are close enough to what he was saying. Given that there are years attached, I'm assuming they are accurate. Not going to go through years of his Twitter or listen to his podcast to find out.

Really who even cares given that we all know the one he's thinking in the cartoon is completely accurate?

true, true - I am absolutely convinced that vibe and thinking is correct.
I like how the art in each panel is the same except for wardrobe changes for DillHole, except the last two panels are lazily the same.
Wonderfully subtle comic artist burn!