Thanks, that was useful. I've never had any luck using CA glue on this kind of plastic, I'm surprised and pleased to learn that the CA+baking powder combo works on it. (I just used CA+baking soda as part of an oven knob repair, but would never have guessed that it increases adhesion.)
Huh. I bought "3 component super glue" at a trade show, the third component being "specially developed filler microgranulate" (or some blurb like that) … and now I know I had the secret ingredient in the pantry all the time!
Also, that "sandpaper on the back of a steel ruler" trick will be implemented shortly.
In fact, both tips will be used soon, I need to do some work on the plastic bits of my Africa Twin.
Emory boards are a cheap, disposable version of this. They also come in different grits.
I use wet/dry automotive sandpaper epoxied to a plastic strip harvested from a heavy plastic container. You can also do this to plastic from the curved part of the container, for shaped sanding.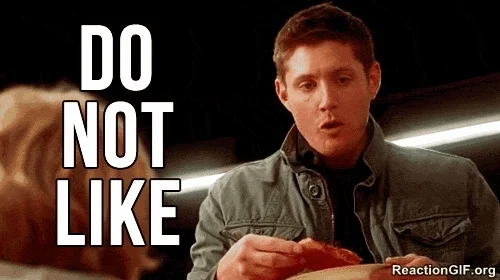 Okay, I had to feed that into a search engine… and nail files have their uses, especially around plastics.
When it comes to measuring things I don't want cheap and disposable - I want a robust, reasonable flexible ruler that keeps its edge for marking and cutting and won't slip off a curved smooth surface all the time. And this is ideal for me for a lot of applications. And I already have all the parts I need at hand.
Okay, sometimes a metal tape measure fixated with duct tape does the trick. But that's always a bit fiddly and only works for marking.
Well, it's true grit or bust, isn't it.
Well, that doesn't stink.
Now we all know your secret ingredient.
Sanding the heck out of everything appears to be a good starting point. I guess that the rougher surface gives the CA glue something to hang on to.
Bill Making Stuff is a real youtube treasure; along with the likes of Miscast, Blackmagic Craft, and Darkmatter Studio. Stuff like this fills up a lot of my youtube watching, making for a positive social media experience.
Yeah, there may have been a specific use I missed; I scrubbed through about half of the vid. I recently rediscovered emery boards while looking for wood carving supplies for Young Master Peas.
ETA: Apparently they're spelled emery. Edited to correct.
Perhaps the ur-example from back in the days when Games Workshop was cooler about entirely scratch built stuff:

That image in White Dork inspired more than just about any other.
Came here looking for this. Glad I was not disappointed. Rogue Trader was a very strange game.
I love making stuff out of trash. It's marginally sustainable I guess? The ultimate was one where I collected garbage form various parking lots.
[Ship entirely built with parking lot trash](Link to details and pictures of the final result)
This topic was automatically closed after 5 days. New replies are no longer allowed.