Just as no military plan survives contact with the enemy, no plan to keep the house permanently tidy survives contact with small children. I'm reminded of this episode of Malcolm in the Middle, flashing back to Hal and Lois's all-white home before the first kid arrived.
I'm glad Kondo been able to transform this change into something as positive as her earlier work.
So all that earlier stuff about sparking joy, etc was just, you know…bullshit.
The life-affirming joy of tidying up is nothing compared to the life-affirming joy of finding enough commercial success to be able to hire someone else to tidy up for you.
Presumably she's very wealthy now and someone else can tidy up for her.
The world has acted like Kondo is the first person to ever realize that cleaning can be a therapeutic form of reasserting a tiny bit of control in your life when you feel helpless or stressed.
People (certainly women) have known this since the beginning of time. I guess Kondo just monetized it better.
The secret to being a bestselling self-help author is to find a way to take a small bit of commonly understood wisdom and stretch it out for at least a couple hundred pages. That guy who got rich writing all those books based on his so-called "Seven Habits of Highly Effective People" wouldn't have made the bestseller list if he'd just printed up a postcard reading "GET YOUR SHIT TOGETHER."
His lawyers got rich off sending a lot of people C&D orders for making parodies of it, too.
Or maybe she kept learning? Despite massive financial pressure to stick to the same single message she's famous for promoting, she's moderating her approach because she's realized it doesn't work for her now. I admire people who are willing to change.
Her messy is probably still 10x tidier than my clean.
I read in another interview that she let her Nanny go to focus more on her kids.
There seemed to be a strong chronological correlate between having no Nanny and accepting a little mess

As a parent of two young ones its nice to see someone known for being tidy acknowledge that sometimes you just can't keep up. My 5 year old and 2 year old can easily make 1 hours worth of clean up in 5 minutes

Eh… there's an optimal range for each, somewhere between total asceticism and hoarding… Sounds like she's encouraging people to be reasonable tbh. Or I guess that's to say I'm glad she's not pretending otherwise at least.
I tried reading her book at one point while dealing with a lot of physical stuff but it kind of hit wrong somehow and I ended up finding other methods more helpful.
Cleaning and organizing are kind of skills too that people have to learn and develop and re-learn at different times so it's not surprising there is money to be made there.
Seems like if a clean house was your goal you'd hire a housekeeper rather than a nanny. Unless it was one of those magical nannies.
Not to mention her new philosophy just happens to coincide with a new self-help book she's releasing. How convenient!
I'm not sure how you're painting this as some kind of cynical marketing ploy. "Bob claims to like the Beatles now, and isn't that convenient since he just wrote a book about the Beatles! Checkmate, Bob!"
I'll never forget this guy on the ski lift one time as we somehow were talking about the book "Dianetics" after I was complaining about being bothered at home by door to door Scientologists. My lift partner said "I suppose there were some interesting things in the book - but it could have been a pamphlet".
I guess anything is better than working in an office…
A more cynical person might think her new pivot is simply a ploy to sell self-help books. Thankfully I'm not a cynic.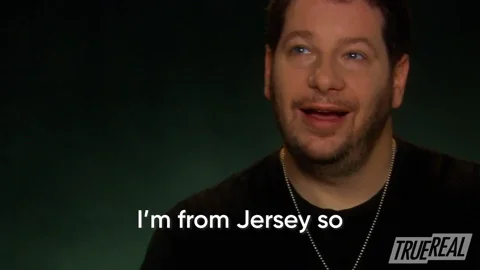 I have yet to hire a "housekeeper" or "house cleaner" (not sure if there's a difference in this market), but friends who have told me they've been "fired" by their house cleaners if their house is too messy, e.g. clutter.