When conservatives say "the good old days", they mean "when I was twelve". I'm not certain MTG can count.
I understand a baby can help get someone to love you, but it specifically has to be a flying baby with a magic bow and arrows. I wonder what a college-degree-cherub would be armed with. Maybe a mace? I mean, why else have those in graduation ceremonies?
It's not going to help you pursue a career … It's not going to help you finish college
It literally will. Not having to raise a child will literally help you do both of those things in multiple ways. You might have to balance those benefits with the potential benefits of being a mother, but the fact that it's much easier to pursue a career or education without the responsibility of a child is indisputable. MTG is a shameless and, frankly, LAZY liar.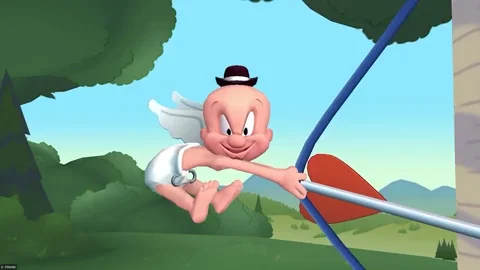 Even giving birth is a grift for these neo-feudal morlocks.
Hey, Morlocks are people too.
P.S. Oh shit, they look very Empty G, don't they…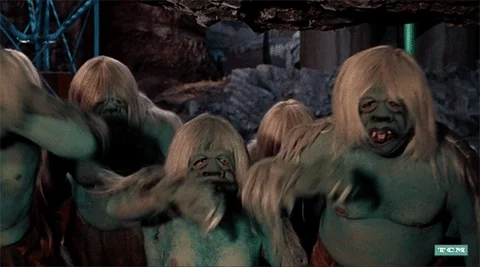 If carrying an unplanned pregnancy to term helps you graduate on schedule then why did it take over 20 years for fellow GQP Mean Girl Lauren Boebert to complete her high school education after her creep of a boyfriend got her pregnant?
I guess this is why males never get ahead in the world.
Guess it took three for her husband to hold her hand in public.

Yep, cartoon is accurate. But it was truly wonderful going to protests last weekend and screaming "Hands off our bodies!" while a handful of sullen radical forced birthers tried to disrupt us. We so had the numbers, and they so couldn't take the way we kept turning our backs on them.
Fight on. Fight, fight, let's fight.
It helped us. And set us up to be ready to intentionally have one a few years later, and to be in a good position to provide the right kind of home.
This Dude/Bro just got primary'd by his own GQP/Kkkpublicans. You can't make this shit up… The ability to research and create reasonable arguments. *shudders *
Of all the possible arguments the anti-abortion bodily-autonomy-deniers could possibly come up with, this one tries to say that having a pregnancy followed by caring for young children will somehow help your pursuit of education, career, and love life, as opposed to abortion. By that logic, I advise her that drinking Drano will actually make her very very healthy.
Note: She does say this in the book.