I can think of one area where he can lose some weight with first
But seriously, the red areas of the country are usually where diabetes rampage through.
I guess someone is less likely to care about adult onset diabetes when they prefer the company of minors.
Yeah, people have diabetes by choice, because it's… fun? That makes sense.
To get that sweet free insulin, obviously.
Meanwhile my stepson has both type 1 diabetes and an eating disorder, and was checked into a facility both severely underweight and with a blood sugar over 400. But sure, he can just "lose some weight." I'd really love to set this man on fire.
Too bad Gaetz can't do something about that fat head of his. However, it should help him fit in with most of his Republican colleagues just fine.
Even his eye brows are trying to leave his face.
What an asshole.
That's weird, because I just saw a set of the usual radicalized right wingers make the exact same point in some comment section - basically saying most type 1.5/2 diabetes is reversible. It's almost like they all follow the same set of talking points or something…suppose that's even true and that 100% of people were able to stick to a regimen to reverse it? What do they do in the meantime? Go without insulin?
These people are ghouls.
gaetz' head needs to lose weight.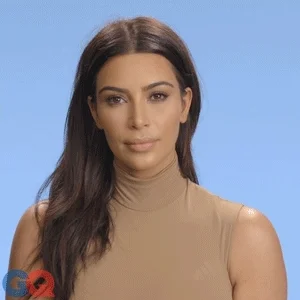 Serious question: How does he manage to fit that thing so far up his ass?
Regular unleaded, napalm, or white phosphorous? (or even better, ALL THREE)
lube, and lots of it.
And yet most of the diabetics I know are not overweight.
Matt Gaetz, is an asshole? Colour me SHOCKED.
I look forward to his inevitable weight gain when his legal issues make it impossible to continue his cocaine and/or meth regime, and he asks us all for our understanding as he undergoes treatment for his drug and sex addiction.
"It's a disease", he'll say.
At the same time he's doing this, he worships the man and the party that's fighting tooth and nail to make it harder for people to get health care.
he says these awful things, yet the diabetic folks that vote for him will still vote for him. why? to make the libs cry, i guess.
Say it with me:
THE CRUELTY IS THE POINT.
Republicans can't possibly vote for something that would benefit other Americans, including their own constituents, because that would give the Democrats a "win". Can't do that. ABSD - Always Be Shitting on Democrats.
Of course they don't do anything when they are in power, because despite the lip service many of them pay to fighting "Big Pharama", they are in bed with them.