Do I want to know how this is different from Second Life?
there have been reports of avatars carrying out violence and sexual assault within it.
If they didn't already know that Zuck's FB moderation "policies" would be present on Horizons, blobby-looking fascists and white supremacists won't be far behind.
Also:
teapot-tier
Nicely done, Rob.
It seems that all the interesting features of Quest Pro, like tracking of eyes, face expressions, hands and legs will be locked down to Meta platform only and will not be available for PCVR. It also has the same resolution as Quest 2 and has only 1-2 hours of battery life.
There are a few differences. Avatars in Second Life have legs. Custom, user-made avatars are allowed there, and NSFW is allowed too. Generally compared to Second Life, Horizons feels very dull, corporate and sanitized. I dislike Second Life due to how monetized it is, but Horizons is way worse in most aspects.
Can I have Duck Hunt upgraded to Zuck Hunt?
I don't think Mark Zuckerberg would make an appealing mascot for any product. Why put his face on it?
Because he's full of ego, as are all the tech-dude-bros, who are all trying to be just like jobs…
I'm also sure that Zuck is surrounded by lots of arse lickers who make big money for keeping that ego inflated.
that's what yes men get paid to do…
Crappy implementation aside, is it because of hardware costs? The PSVR2 is already forecasted to cost about $400 and of course you would need a PS5 ($500) to drive it. Compared to that, $1500 still seems a bit much. What are the actual specs? I'm assuming you could run more than Metaverse on it, yeah? However, if it has to be tethered to a Facebook account… no thanks.
Even my kids thought it was hilarious that Meta included images of this incredibly stupid virtual conference room in their marketing.
Yeah, but when they're in the real world™ and the productivity manager sends them one of those massive spreadsheets that goes all the way to column JJJ, they'll really appreciate an environment without boundaries!
/s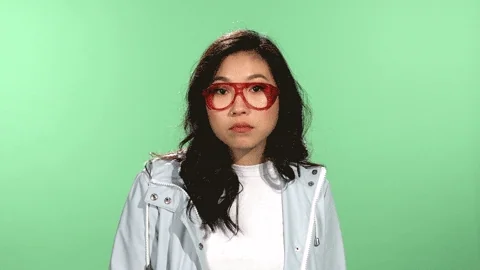 My ears are still ringing from the roars of applause.
"Windows 365 will be available on it."
All the soul crushing and existential dread of excel now with a warm machine strapped to your face.
Microsoft and Meta promise facehugger PCs piping cloud desktops into VR headsets
[…]
That Cloud PC will be in your face – virtually and in a way literally – but how users will drive the machine was not explained other than with an illustration of a chap sitting in front of a mouse and keyboard. It's mysterious, given Meta's list of accessories does not include a keyboard. Meta does offer controllers that can do the job of a mouse, and today announced a headset – the Quest Pro – that will include an eye tracker capable of interpreting facial expressions so they can be reproduced on your avatars in virtual spaces. But the tech specs for the device don't mention Bluetooth. The device costs $1499, a sum that comfortably covers the cost of a conventional PC.
Meta boss Mark Zuckerberg said the Quest Pro matters because avatars that reflect your face make VR even more suitable for real-world collaboration. But he also said "The feeling of presence you get from VR, even today, can be better than video chat." So just why virtualizing your face makes sense is not entirely clear.
Neither Zuckerberg nor Microsoft CEO Satya Nadella – who appeared together in (irony alert) a split screen video – explained how one might use Windows or Office 365 in a headset.
[…]
This topic was automatically closed after 5 days. New replies are no longer allowed.