He just flew in from Albequerque, and boy, are his wings tired.
I realize IRL, the little guy was smoked out and found dead. Why they couldn't just nab it in a sheet or a net is beyond me. Bats are friends.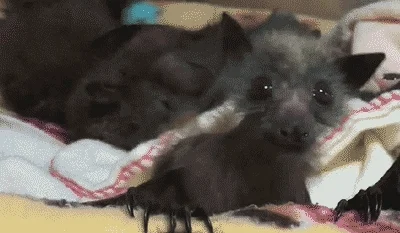 Bats are friends at a distance. Unfortunately, the ones that are confused enough to find their way into human habitats sometimes have rabies, and the rabies test has to be conducted post-mortem. With that many people who potentially came in contact with the bat it's definitely a "better safe than sorry" situation; rabies is almost 100% fatal without prompt treatment.
So … this aircraft was, in fact, for a short while … the BATPLANE!
(and post's comments link goes back to post @orenwolf)
Went to Business Class and died near seat number 8 – now in bat heaven.
This topic was automatically closed after 5 days. New replies are no longer allowed.