Only if I need to be concerned. Otherwise it's just noise at this point with everything else that's going on right now.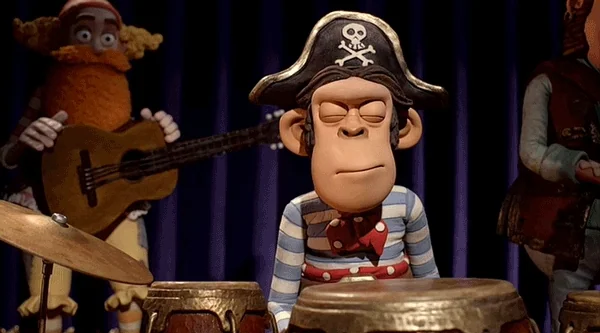 Ok - if we're going musically monkey…
Monkey Suit by The Undercover Hippy. Image is link - goes direct to track, with full lyrics, which start as folows:
I'm just a monkey with a big-ass brain / caught in a battle with my DNA / over control of the decisions I take / provisions I make / to honour the behaviour I wanna display / I'm sick of thinking with my dick all the time / and always trying to protect what's mine /
I commend the whole album to you:
PS Interesting to read in the Q&A link about smallpox vaccinations. I'm of an age where I might well have had one, but I have no idea. Must ask the quack next time I'm at the health centre.
Just watch – the right wing will suddenly be screaming about why Biden won't make the small pox vaccine available to combat monkey pox. It will be the new hydroxycholoquinevermectin
Until he does, and then it will all be "you're trying to control/infect us all, yada, yada, yada"
You probably do not currently need to be concerned. It's a relatively low contagious virus with effective treatments and prophylaxis stockpiled in enormous quantities. Unless you have interacted with someone or been to a location where spread seems to have happened you don't need to be concerned yet.
Public health officials do need to be concerned, and I'm glad they are telling us what's going on. For the most part right now we just let them do their job.
This topic was automatically closed after 5 days. New replies are no longer allowed.