Sigh…of course they are. Nobody knew those places were valuable enough to steal before.

"Funny thing about this treaty; it says 'as long as the waters flow and the grasses grow', but ain't no grass 'ner water anywheres to be seen. Now be nice and go on back to the rez." -All US tribal policy, ever.
If it hasn't already happened, cue white person stealing mineral rights in 1…2…3…
Interesting. They could leverage this into providing a lot of good for their nations.
How the Federal and State Governments respect tribal land and law has always been pretty shitty, but in the last decade or so there have been some victories in that area.
My wife is now writing a book on the effects of Uranium mining on the Navajo rez (surprise: lots of uranium and coal on reservation land too!) and the overall relationship between Native peoples and the nuclear industry. I could go on and on about the history of reservations and mineral rights etc. etc.
My hope is that we've got a generation of young, intelligent activists, lawyers. and tribal politicians who won't just sell the land at pennies on the ton like what we saw with the Navajo / Hopi / Peabody Coal deal which left massive environmental devastation in its wake and polluted the 4 Corners region for many decades.
But it's complicated. There is SO MUCH corruption in tribal governments. Buying a tribal chairman is still reasonably cheap. Just invite them to sit in on the local good ol' boys club. Invite them to chamber of commerce lunches and martinis down at the local golf club. E.g. google Tex Hall, former chairman of the Three Affiliated Tribes – what a disgusting waste of oxygen.
And thanks to Mormonism and fundamentalist Christian missionary work there are lots of tribal politicians ready to sell off land to their church leaders who happen to work in the mineral extraction industries.
I read something the other day about the Salton Sea having enough lithium in it to satisfy US demand for the next few centuries.
Yeah, it's super complicated and, as you say, corruption and malfeasance by a variety of players is a major issue. But I'll bet that, given a choice, most tribes would be rather have valuable mineral resources on their lands than not have those resources on their lands. A lot of the tribes could use the jobs.
If the deposits do get mined I hope it's done in an environmentally responsible way, but that would be my hope no matter where the deposits are located.
All the best to the people living on those lands and to their descendents. Hopefully the US Government will afford them protection.
In other news, I'm so happy 'cause today I found my friends, they're in my head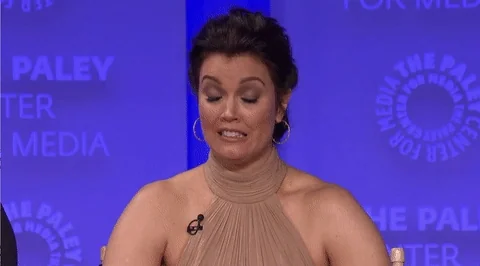 Some inconvenient sovereignty getting in the way of Lithium extraction? I think we've seen this one before:
Lithium is used to condition drinking water. And uranium is very useful for ghost dust. When you add it to paint for your walls; the spirits can't get in.
Mining an area (and potentially destroying it) to get lithium for 80,000 cars doesn't seem worth it when there are millions of battery-containing vehicles being sold every year.
According to The Guardian , there's enough lithium at Silver Peak for 80,000 electric cars — that's not an insignificant contribution to decarbonization efforts!
Really? Maybe it will make someone a quick buck, but it won't be a lasting revenue stream.
Or this this supposed to read:
that's not a significant contribution to decarbonization efforts!
This is true. I have a uranium glass cookie jar taped shut with a ghost inside.
Well, I think, we really need more sources of knowledge about this matter.
Awhile back, for our local independent newspaper, based on information sourced almost entirely from an activist internet site, I wrote a short report on the impacts of coal mining and uranium contamination of the Hopi tribe land at Black Mountain. Corruption, indeed. A regret of mine is that I didn't drive out and join the Hopi occupation for a month or so, when I had more time and fewer unrelated obligations.