Five years in prison seems low for three years of helping to murder thousands of people.
Even for a 101 year old.
January 6th Commission thinks, "Ooh… why so hasty??"
Yeah, as good as it is to see fascists be punished, I'd be a lot happier if it were happening to the current crop of fascists.
This is the message fascists need to hear: no matter how far or how long you run, justice is coming for you.
It's never too late to punish a nazi.
It's effectively a life sentence, albeit a short and long overdue one.
Hope there's still room in prison for a bunch of Russians.
Siting the camp there was a real disservice to the memory of those killed by the Nazis.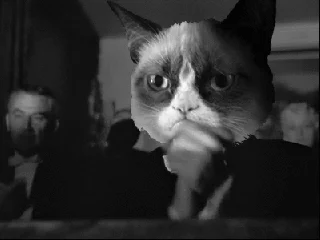 Justice delayed is not justice denied.
Did that help? (Never sure)
I'm quietly confidant that it does.
I wonder why they don't identify him.
These kinds of stories help me bring an historical context to my kids. Both their grandfathers were in the US Army during WW2, and I try to tell the kids (teens, now) that this stuff wasn't all that long ago. There are still lots of people around that fought in WW2. And people are going to prison for war crimes from that era. I also relate to them about how the last Civil War bride died only a few years ago (sure, the veteran was in his 80s when he married, what, a teenage? But still.).
I dig those BB posts where we get to consider the overlap of time periods.
I wondered the same thing, there are stories that name him.
I hope his family members aren't harassed because of his evil.
I think this is an important thing. Kids (all kids, not a dig) have poor grasps of history and tend to think anything before they were born is ancient. Things that are ancient seem like curiosities, not threats likely to happen again. As fascism rises again, kids need to be vigilant in fighting it because complacency is how the Nazis will gain power once again. If kids understand how recent this stuff is, they may better appreciate that it went away, but not very far. It slipped into the shadows, but is still right there waiting for another moment.
Our kid is 37, when she was in grade school there was a field trip to the Zekelman Holocaust Center with a talk afterwards from three survivors. I was worried the kids wouldn't take it seriously but once they got in that museum with all the photos and other visuals they became very solemn and respectful.
After hearing the survivors in person tell stories in their own words I don't think any of those kids will ever forget what they saw and heard.
When my mom was born, only a year before that, the last American Civil War veteran had died. When his parents were children, many US Civil War veterans were still alive. So it's quite amazing to see how folks measure time so narrowly.
At 101 he would have been 24 when the war ended, 21 when he was assigned to work at the death camp, but more importantly he was 14 when the Nazi came into power. I'd hardly call this a victory, more a perfunctory clearing of the ledger.
That illusion of the history being ancient is fascinating stuff. I had a neighbor/family friend when I was a kid who only went by Granny. She joked that she didn't remember her real name. Nobody knew how old Granny was, including her and her bio family. But she used to tell how proud she was to be the first generation of her family that wasn't born someone else's property. I get so angry when someone says that slavery was too long ago to matter. Thinking of the Holocaust as ancient is even harder.