Why, what could it cost to maintain, 10 dollars?
They they had to cancel it after they tried to film a season in England and all the bathrooms on set became infested by seals
Well that's sad. It's a great show. I was late to the party and saw it on reruns first. I think I have the first 2 or 3 season on DVD, somewhere.
Fair enough, once you've got a loose seal…
Or loo seals - either is very bad
There was a season 5?! The season 4 they did was so off-putting and disappointing that I stopped looking after that. I guess I'll go watch it just because while I still can.
I don't really fault Netflix. Reboots or relaunches of those "lightning in a bottle" shows is really difficult. Much like Veronica Mars and other shows that have tried it, the result is always a little underwhelming. The magic is gone.
I enjoyed season 4, but I also have not found a single piece of media containing Maria Bamford that I don't love, so I cannot be trusted.
Speaking of Maria Bamford…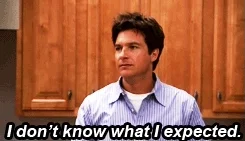 This won't be the end! Arrested Development will always find a way to make a nu start!
Turns out there was NOT "always money in the banana stand."
Netflix: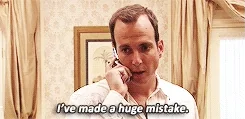 Does this mean that seasons 4 and 5 are going away too? Why? I thought they owned the show.
I'm one of the few who actually enjoyed those last two seasons. Not nearly as great as the first three, but still fun. I'm in the middle of re-watching season 5 with the kiddos. I guess we need to hurry up now.
Netflix: "We're very sorry."
Ron Howard: "They weren't."
This topic was automatically closed after 5 days. New replies are no longer allowed.