All you need to know about that song is her emphasis on the lyric " Fuck the Patriarchy!" It's the best!!
Interesting idea. A 1-credit, pass-fail course taught by undergraduates? I wonder how they deal with accreditation issues?
I think that you can get away with a lot if it's a 1 credit course and if it isn't required for a major and if it's in the arts and if you are Stanford.
As an alum I've strained my eyes rolling them so hard over this. Thankfully I was never an undergrad there.
Dunno. I had to do re-accreditation stuff for my department at my last institution, and for credentialing anyone who tught a for-credit course, the number of credits didn't matter and required/not required didn't matter. Nor did the institution. "The arts" could matter, I suppose. In history we could have people teach a for-credit course if they had a terminal degree, or an MA in the field, or an MA plus 18 hours in the field, or if they had some demonstrated extreme depth of experience in the field. Generally that is hard to achieve in history, but in the arts I suppose it would be easier. Brittany Spanos is teach a course on Taylor Swift at NYU. She's got mad cred.
An undergrad, though? Seems weird. Anyway, interesting stuff.
You know a "Doctorate in 'All Too Well' Studies" will soon follow…
I would predict that like many of these courses a quick look at the syllabus would show that they are doing more than studying a single Taylor Swift song, and that it's being used as an example to glue a lot of ideas and theory together. In short… nothing to see here except someone cleverly using pop culture to educate. So def. something to see, and likely emulate?
I'm surprised it's not an analysis of Shake it Off and the ensuing legal shit-storm behind it. That could be an interesting pre-law course.
The link shows that it's a kind of a winter term course for a student learning community. It's meant to be somewhat informal.
What a relief. If it weren't, I'd have to say about those who would be required to write papers all semester about one song…God have mercy on your soul.
This reminds me how Hank & John Green keep threatening to do a podcast series focused entirely on Smash Mouth's "All Star".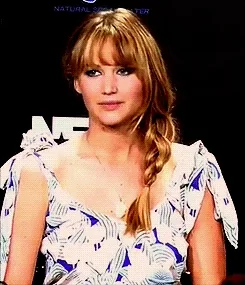 there are tons of people who study the arts… shocking, I know.
I taught 1-credit classes as an undergrad, as adjunct faculty through the university's outdoor leadership program. They were typically one or two classroom meetings to introduce everyone to each other and the course topic (backpacking, ice climbing, map&compass, etc.), and prep for the field component. Then a weekend out doing whatever the course was.
To be eligible to teach, we had to have experience in the topic and be certified Wilderness First Responders.
I think it depends how the course is structured or classified. I worked as staff for a resource center at a public university and my dept offered one unit supplemental instruction. These are adjunct courses that are aligned with specific lower division courses and they're graded separately from the lower division course. These classes are led by student assistants who are either upper division undergrads or a grad student and mostly paid by student fees and departmental grants.
Our courses were supplemental to required freshman/sophomore level courses (e.g., hist, econ, poli sci, chem, biol, math). Art history wasn't one of the offerings, but probably should have been because when I went into teaching my English AP high school students told me that AP Art History kicked their asses.
I'm not sure of the specifics, but Oberlin has been doing a student led department since the late 60s. In my unprofessional reading of the accreditation standards, it looks like most of the strict degree requirements apply to department heads or the staff in aggregate. Once you get down to electives and lifeskills courses the standards are set by the institution. https://www.accsc.org/UploadedDocuments/standards%20and%20alerts/ACCSC-Standards-of-Accreditation-and-Bylaws-070122.pdf I think an institution like Stanford or Oberlin can take a hit to their aggregate numbers with a handful of instructors with light qualifications.
Or possibly have a different teacher of record who is technically the instructor?
What, no components related to Eugene O'Neill and his seminal work?
This topic was automatically closed after 5 days. New replies are no longer allowed.