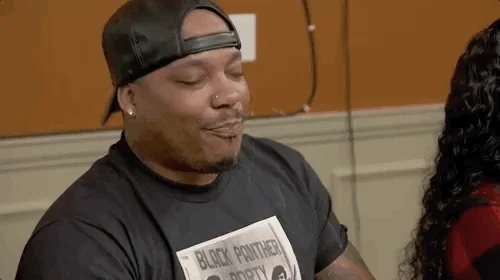 But they want the right kind of thinkers and doers… not those woke ones who make white people have a sad.
Providing a fig leaf of respectability and neutrality.
The actual problem in academia, of course, is giving into the right wing hysteria and letting the land grant public university system turn into little more than a job certification program, where you pump through as many students as you can while also preserving the elite status of the Ivy league.
You laugh now, but pretty soon this site will be featuring ads for their Coursera offerings.
"Truthiness" presaged so much tragedy.
First as farce, then as tragedy?
I have a "truth" degree in surviving the USA for more than 60 years, I paid for it with my body & soul.
"It's not a disagreement. You just don't know what you're talking about."
Can I get that printed on a massive flag to fly on the back of my vehicle?
I've only ever heard of Bari Weiss because Chapo Trap House like to mine her for comedy. Which is not exactly a badge of academic prestige.
And that's my question with these dipshit "university"-themed right-wing self-help programs: what do their audience think higher education is? If you don't understand the difference between a "university" and a "fandom", why, in your mind, does anyone take on crippling debt to go to college?
(Although, it's not just Qnuts who seem to think of education as some sort of entertainment product you can buy)
"We have a disagreement rooted in facts and extending into conclusions"
Yeah, Caitlin, you're jumping a little ahead there since your facts are wrong to begin with. Get them right and maybe someday we'll take your conclusions seriously.
I guess we should have expected this. It's Prager U. brought into meatspace, just about the same time that Libertarian techbros like Musk and Thiel are moving operations to Austin.
They stand to cash in and it makes them feel good doing so. I don't think it goes any deeper than they have a nice job selling cultural products to a faceless audience. They might even believe that this is what everyone in higher education is already doing, but excluding them from for reasons they don't care to interrogate.
Bari Weiss and Heather Heying are on the board of directors of UATX.
More libertarians seeking to suck on those sweet government tuition grants and loans.
It's the Free-Market Place of Ideas!TM
If nothing else, this does help to 'Keep Austin Weird'
Absolutely, but one of the directors of UATX is Arthur Brooks, who's plugged into Koch network money.
(Yet another far-right "New York Times Best Seller" writer…)
Our students and faculty will confront the most vexing questions of human life and civil society.
I think the 'most vexing' questions I would ask in this regard, and those they will ask, will not be the same.