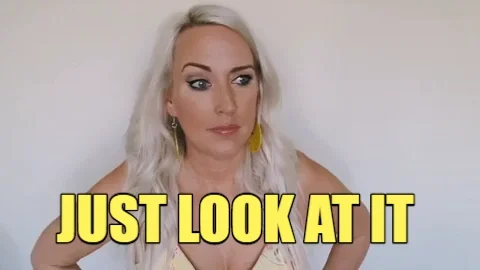 i hate what has been done to that whole "Riviera Maya" coastal area. destroying vast acres of much needed mangrove wetlands and the wildlife that depend on it.
the article really gives no answers to what happened. open to speculation as to who (or who's money) is actually behind this skirmish. just rich developers? cartel involvement?
seems sus.
There's an awful lot to digest in that passage, and I don't mean the dead fish.
"Middle-earth Enterprises has sent and is enforcing a cease and desist, claiming we're in breach of their trademarks," Mr Lockwood said.
"They claim customers could think they were endorsed by or affiliated to Lord Of The Rings. But anyone in their right mind knows we're a completely separate and non-competitive business."
Naasssty orcses.
Funny. Given the it's a trash company, I though the name was a take on Lord of the Flies.
Totally different case though. The owner of that company is wealthy.
The books featured the Mouth of Sauron. Thiel is obviously the Asshole of Sauron.
Oops…
See also
Gríma Wormtongue would seek to obfuscate his true background.
Will the Tolkien franchise sue Michael Flatley next?
Gillian Anderson is having a bit of a life-imitates-art moment, if her Sex Education character is anything to go by. Just like her alter ego Dr Jean Milburn, Gillian wants to talk about sex – and she's doing just that in a new book, which will chronicle the intimate lives of women from around the world.

In announcing her new project, Gillian has also called for women to write to her personally with their sexual fantasies and stories – some of which will be published in the book.

She says of her call for the personal entries: "The 'Dear Gillian' project will form a generation-defining book, compiling your anonymous letters to me to explore how women really think about sex. I am asking for letters of around 1,000 (but no more than 2,500) words, in any language, describing your most intimate, private sexual fantasies. Simply open your letter with 'Dear Gillian,' and let your imagination run wild. I will, of course, also share my own."

She adds: "Whatever your background, whomever you do or don't sleep with, whether you're eighteen or eighty: if you identify as a woman, I want to hear from you."
Mrs Ficus was into cross stitch for a while and made this exact pattern.
That particular pattern comes from Subversive Cross Stitch and they have many other good ones too.
There's actually a whole industry around edgy and alt cross stitch patterns and I think it's great.