It never felt right to have an Odd Stuff (Part 2). Now that we're at #3, all's right with the world again.
Each bomb is about the length of two refrigerators laid down end to end and as heavy as the average adult male musk ox.
WTF unit of weight measurement is this, even? Why not make it easier, and write "weighs as much as 11,400 Jujubes?" Or "as much as around 572 regulation basketballs?"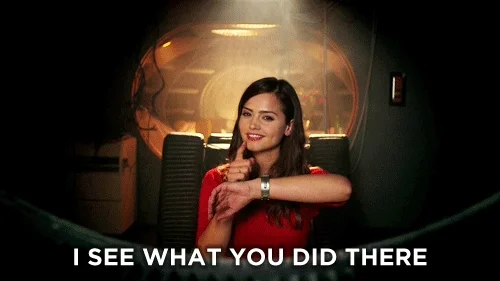 Forever remembered for his accounting in The Lord of the Rings for this period—a giant eye of pure evil manifested atop Barad-dûr—his famous hits include perceiving things through palantíri, whispering dire portents of destruction in the minds of Men, and his collaboration with the Istari Saruman the White. He's survived by the broken hosts of Mordor, last seen fleeing the Black Gate on the fields of Morannon, and our thoughts go out to his followers at this unfortunate time.
Did Stephen Colbert write this?
Internet entrepreneurs far from the U.S. are inflaming political division on Facebook to sell T-shirts and coffee mugs

On a wintry morning in the town of Moulvibazar in northeast Bangladesh, 21-year-old Saeed Ahmed was reading news on Facebook when he came across an unusual story: Truckers were staging a mass protest against COVID-19 vaccine mandates in the Canadian capital of Ottawa.

Much of the world was bewildered by the "Freedom Convoy" and its disruptive blockades, but Ahmed was excited. He sensed an opportunity — one made possible by two tech companies with roots in the Bay Area.

Ahmed created a fake Facebook profile, pretending to be an American named Krystle Marie, and used the profile to build a pro-convoy group called "Convoy Freedom 2022." Writing as Krystle, Ahmed sent a flood of posts supporting the truckers and bashing liberals like President Biden and Canadian Prime Minister Justin Trudeau.

Many people found his group simply by searching for terms like "Freedom Convoy," but Ahmed also hooked people by sharing viral pro-convoy messages and memes. His Facebook group swelled, attracting more than 15,000 followers at its peak.

It was only then that the savvy spammer made his move: Ahmed, as Krystle, began to steer his followers to an online retail store where he offered shirts, coffee mugs and other items emblazoned with symbols like flags and big rigs and slogans like "Don't Mess with the Truckers" and "Truck You, Trudeau." …
Probably not - he would have written it in Elvish
I know, right? This is where it's at:
https://www.theregister.com/Design/page/reg-standards-converter.html
Nvidia has laid out its roadmap, of sorts, to a trillion dollars in revenue.
That ten-figure revenue projection has no timeline, and is ambitious considering the revenue from the most recent financial year was just $26.9bn, up 61 percent annually. The GPU giant's GTC event this week indicated its path at least involves extracting repeat revenue from software that runs atop Nvidia's hardware. This has been apparent for a while now, from past statements and launches.
[…]
It's never peak Florida Man!
Well, not for an American audience, he wouldn't have…
True, it is a tragedy how monolingual Americans typically are. Only a handful even know Klingon, much less Elvish
poor alligator deserved better.
older story linked in that article, I just love this headline:
Like game preservation is not hard enough already
Swearing can create tighter human bonds and enhance the therapeutic alliance between a patient and a physical therapist. Improvements in social pain, physical pain tolerance, and physical pain threshold can occur by strategic swearing by our patients. Even physical performance measures, such as power and force could be enhanced if patients swear.