But… but… it's in a DICTIONARY! Words can NEVER be used contrary to what DICTIONARY says…

I waffle on that song… somedays, I'm feeling 90s nostalgia, and other days, I'm like "that songs annoying me because it used female…"
Iron Man was a Fe-Male.
Pass it on.
Adding to that, if a I may, dictionaries that have bothered to define it don't seem to require the "humorous" part. Certainly the examples they use don't imply it.
Neither Oxford nor Webster have included it, though Webster does give its history.
And of course, let's keep in mind that language is an ever evolving beast whose usage often transcends whatever stuffy white people put into books… all to the good, I'd say.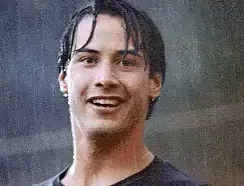 That was actually funny.
Kudos.
I checked the Acronym and Glossary topic and found this, it says don't use the word and then points to this topic.
Female(s) - unless you're describing animals or filling out a form, use woman/women please. Better yet, evaluate whether its necessary to use at all. Exception: when used in conjunction with male. See also
The title includes "and why you shouldn't" but so far no one has said why it shouldn't be used, just don't.
I don't think I've ever described a woman as female unless it was a multiple choice check box on a medical form for my wife or mom.
Can someone please explain the why part?
Fe(II)male or Fe(III)male?
Oxidation state is very important!
Why, do you have trouble taking our word for it without bullet points?
Ferrous Man and Ferric Man! The Iron Twins!