What's it for, now? I mean, they invented the niche, now they are burning it to the ground?
Wait…I thought that was its explicit (ha) purpose. There's non-sex stuff on OnlyFans?
It's a real "we have to burn the village to save it" mindset. Any high valuation they hoped to receive from the investors they're trying to please is effectively halved, at least.
Sounds like their user base will literally be "only fans" and no content providers.
Ashley Madison business model there.
Not surprises there, this business model has been proven over and over since the web started. Get the little guys to do all the dirty work, then when you're up and running kick them to the curb.
Yup!
Onlyfans offers a performer the ability to perform how and when they want, expressing only their personality and creativity, which is radically different from most of the porn industry. The performer is then earning more of the profits all while mostly maintaining control of the content.
Nothing is free, especially if one considers the ethical impacts.
/looks for the puritan hammer… yes, of course!
Allegations of child pornography or sex trafficking is always the hammer to take down sites, back to the Penet remailer. Never mind that either it's impossible (Penet didn't allow binaries), or restricted and enforced against 99.99999%. (Any is too much, but I wonder how they'd feel about the legally permitted levels of insects and droppings in food?)
Yeah, I was commenting elsewhere that it felt to me like OnlyFans was built partly in response to Patreon shutting down sexually explicit material on its platform, so it's real wild that the same stunt is being pulled here.
That worked out GREAT for Tumblr
They got their riches. Now they want to (for some bizarre reason) get investors so they can grow their already massive platform. IE, they're pivoting to become a more tradition social media company, just with some risque pics.
It's a slap in the face to all the people who helped them build that valuation, the creators who are constantly discriminated against because society (particularly American society) views sex as nasty and criminal and vile and something that must be hidden away at all costs for the children. But sure, you want to play violent video games all the live long day on your platform, we bankers and investors can get behind that.
Fucking criminal this shit is. If I had any money and savvy, I'd immediately launch a total rip off competitor and restore the sex workers to their power and glory. And I don't even USE the damned site, but I'd gotten hopefully we'd finally taken sex work mainstream and could begin tearing down some of those walls.
Money talks, and prudes and conservatives still rule the world.
Tumblr pulled the same shit , and look where that got them, nowhere.
Will they actually be able to compete with just plain old Patreon LiveStreams? Is there something different that they are offering between the two? I always assumed that they were basically the same but OnlyFans was porn.
Well, I guess I'm not fan… never having felt a desire to go to the site, but I have heard of if. I'm baffled as to what sort of business model a porn site has that they think they are going to continue to exist after dropping their only means of income… What good is a porn site with no porn? and why would anyone pay to use it?
Make Chaturbate great again?
This guy has some great ideas!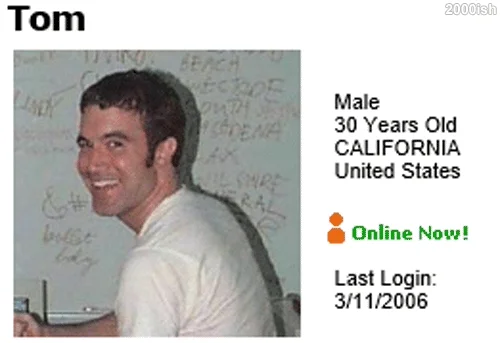 There's an answer, but I don't think you're going to like it: