So what once was Plausible is now Confirmed?
Was going to reference this as well, really glad that the passenger managed to land safely. Hope the pilot is ok
Not to detract from what was an awesome event but the fact that it was a Cessna Caravan sure made things much more likely to succeed. Those things are incredibly stable with an operating envelope that is expansive. If you keep it level, it is literally hard work to get it to stall. I guess what I'm saying is, if you have to land a plane with no experience, that is just about the best one to do it on.
"uhhhh. . . sky. . . "
"OK, go ahead and crash then, wise ass."
Decades of flight sim have me convinced I can land a Cessna prop. But I would never say that to a real life pilot.
It's an entirely different kind of flying altogether.
It also helps that the controller in the tower is also an instructor, if the news article I saw this morning was correct.
Still; Bravo!
They were both Badasses IMO.
As someone who has landed many an airplane in video games, that was an impressively smooth looking landing.
Many years ago I went on a cross-country trip in a small Cessna with a friend who was a pilot. Before we left, he actually spent a few minutes showing me the basic functions of the controls 'in case of emergency'. Which, thankfully, never happened.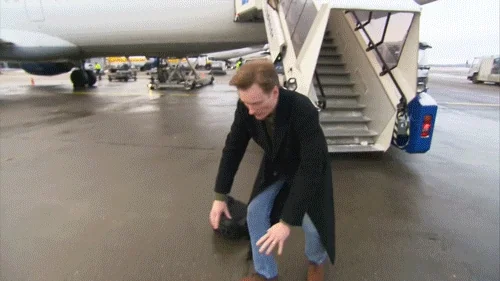 Thankfully (as Wassasa pointed out) smaller Cessnas are more user friendly than most other planes and in an emergency, it's not completely unreasonable that someone with no flying experience could land one. Not sure if this would inspire the passenger to look into flight school, or never want to get on a plane again.
The fact that he knew how to key the microphone is very fortunate.
(Its a small button, usually unlabeled, on the yoke and only takes a small movement of the pilot's thumb).
Indeed. The passenger may not have been a pilot but certainly did seem to have a passing familiarity with the avionics, thankfully. He was able to find the altimeter, key frequencies and adjust the transponder. Most importantly he didnt panic. I expect he was a passenger in small planes fairly often.
Granted the full exchange was truncated in these clips so some assumptions on my part.