I love how these Amazon links are obscured by one-step-removed geni.us URLs
I'm waiting on the gluten free version to be released.
Garrett Morris FTW!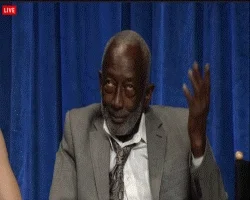 Well, some of it is potentially useful to us BB readers:
" Localization

Geniuslink detects a shopper's country, language, device, and more, then routes them to the best page for them. It's automatic for Amazon, iTunes, and Microsoft . Plus, you can define custom destinations for any other affiliate program.

Unlike Amazon OneLink, we support all major Amazon storefronts and our localization leads the way in accuracy."
Some of it is creepy:
Retargeting

Add pixels to your short links to build highly qualified, custom audiences you can continue to engage. Better yet, with Geniuslink you can build audiences from links that go anywhere — not just the sites you manage. All plans support popular pixels from Facebook and more…
It didn't seem to dull the paint.
Something does not add up here, but you did say "carefully". Half the ingredients are abrasives.
Telling people not to eat something is the surest way of ensuring that someone will eat it.
Might I suggest the Pink Solution?
Quartz = sand. I wouldn't use it on anything shiny & softer than quartz. Baby oil works great for beach tar on your feet; try that, or mineral spirits or charcoal lighter or lighter fluid. Maybe even citrus cleaner/orange oil. Good chance you have one of 'em around the house already.
Orange oil is our go to for beach tar. Works like a dream, but will strip oil from everything it touches.
But it beats the "go to" of my childhood, which was WD40…
This topic was automatically closed after 5 days. New replies are no longer allowed.