over ice??!!
i think gentleman is doing it wrong.
I mean I get it, I've been in that situation where you just want the interaction to end quickly, but I wish so much that he had answered
At first I was thinking maybe he uses it to cool a can/bottle rapidly in an ice bath. But it seems like he likes a beergarita without the tequila and lime juice.
I thought for sure this was going to be about that Oktoberfest snuff. I've seen people add salt to beer tho. Never understood the appeal.
i have been told the salt quells the foaminess and makes the beer more quaffable? ymmv.
it was the ice thing that got me. not something i'd be willing to try. also not salting my beer. that's what pretzels, nuts or french fries are for!
Salty, overly cold, watered down beer. Hmmm. Something tells me this guy doesn't actually like beer.
In fact, quite the opposite.

Still, I LOVE some salt in my beer. Or Clamato.
THIS is what he should have been using to carry it…
Those were the reasons given to me when I was working a bar but good beer served in clean glasses has the right amount of foam and is perfectly quaffable as is. So I filed it under useless quirk for old man who wants attention.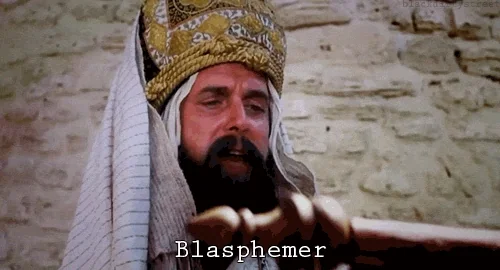 ice and beer?!?!? Is nothing holy?
Still waiting for the opportunity to try some "vobla".
And stay away from the pickled eggs. That's a lethal combination. (sulphur farts)
Large salt crystals in your beer? That's not kosher.
Office #2, still unsatisfied with the test result, says to the man, "I'm still confused as to why you keep a bag of salt tied up like that in your sunglass holder."
"I keep it there because none of your business."
Gose style beer is traditionally made with salt.
Tecate had a whole marketing campaign around salting your beer back in the early '80's.
Exactly! You've determined it's salt? Be on your way.
Lots of people put salt in their beer. In Baltimore area they put Old Bay in their National Bohemian, Cheladas (with our without Clamato as @knoxblox mentions) are a summertime staple for me and Gose (which is disgusting, IMO, but a real thing) is a very old example of it. Just because your ignorant asses aren't familiar with anything more exotic than Coors doesn't mean everyone else is.
ETA:
Proper Tecate service:
I used to work with a lady who salted her watermelon, was young and not too wise, and thought it kinda weird. Now I realize how well salt enhances (not just) sweet things, it makes loads of sense.
in bayou country, dried shrimp was perfect salty complement to a cold Dixie beer!
not sure about the nickname for vobla (Caspian roach). not exacty appetizing, but then i have seen how shrimp look underwater - like a bunch of roaches.
salty, fishy, cold beer alongside… i'd give it a go.
I have tried that. So, uh, you don't have to

. It looks and tastes like something that the dog just stole off a seagull.
Only I cannot handle the hot sauce due to acid reflux. I'm sure it would be great if I could.

ETA: Putting this extra bit in because I've just begun watching The Big Door Prize. Chris O'Dowd as the character Dusty eating hot wings? Yeah, that's me.