When I saw this report earlier, I was just wondering, who would they expect to pay it? It's information added by people around the globe, sometimes anonymous. Do they expect to pursue them?
It's obvious theatre, but it's fairly ridiculous theatre.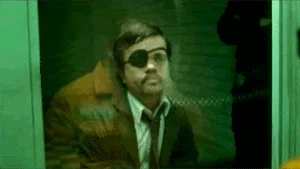 I bet that sounded impressive until the conversion rate got figured in.
Is there a Wikipedia page for "go fuck yourself"? If so they should direct Putin to it, no disambiguation needed.
Well, I get asked for money from Wikipedia every so often-so somebody has it somewhere.
I think it's an excuse to shut down a site that's very popular with Russians.
It doesn't get paid and they get to shut it down and blame it on Wikipedia.
Well, I suppose any threat the inch makes to the mile must seem like a pretty big hill of beans to the millimeters…
I would love to be in the trenches of what must be an epic editing war occurring on Wikipedia right now. The forces of Putin's Plugged-in Puppets glancing nervously at the nearby open window as they attempt to redo the edits that keep being immediately undone. Then there's Phil from Akron, who keeps rage typing every time someone uses an em-dash. "No, it's NOT in the standards!"
This is biest.
Yes. Yes, it is.
Putin, and his corrupt autocracy - "Йди нахуй"
(I'm saving that bit of Ukrainian text for future use!)
Just spitballing here, but if someone were to, say, start a crowdfunder to rent space opposite as many Russian embassies globally as possible so as to hang a large banner opposite each one, with just the words "Russia, go fuck yourself" in cyrillic , well, yes … yes I certainly would chip in.

Embassies tend to be in posh neighborhoods, and the space opposite a Russian embassy is likely to be another embassy.
How about an open WiFi access point named that, with a wiki site? The best part is that it would probably be someone's job at the embassy to check it out. And if the same thing happens in a lot of places…
just walk in say "Shrink, You can get
Anything you want, at Alice's restaurant Fuck You, Russian Embassy.". And walk out. You know, if
One person, just one person does it they may think he's really sick and
They won't take him. And if two people, two people do it, in harmony,
They may think they're both faggots and they won't take either of them.
And three people do it, three, can you imagine, three people walking in
Singin a bar of Alice's Restaurant Fuck You, Russian Embassy and walking out. They may think it's an
Organization. And can you, can you imagine fifty people a day, I said
Fifty people a day walking in singin a bar of Alice's Restaurant Fuck You, Russian Embassy and
Walking out. And friends they may thinks it's a movement.
(Don't literally walk in, of course.)
Depending on who, they might be pleased to donate the space for free.
But then again, well … diplomats. (Sigh)
But it IS a movement. Fuck you, Russian [ whatever ]