Did you just hit the trash can icon?
There might be a 5-minute rule just like the ability to edit without it being labeled 'edited'.
I'll delete the following post to see what happens
I can still see it
Does anybody else see "(post deleted by author)"?
Yes, I replied, then hit edit and trash can.
Probably all within 30 seconds or so.
You have magic super-deletion powers
"Let me tell you about the Leaders. They are different from you and me. They possess and enjoy early deletion of their posts, and it does something to them, makes them soft where we are hard, and cynical where we are trustful, in a way that, unless you were born a Leader, it is very difficult to understand. They think, deep in their hearts, that they are better than we are because we had to discover the compensations and refuges of life for ourselves. Even when they enter deep into our world or sink below us, they still think that they are better than we are. They are different."
Probably F. Scott Fitzgerald
Every time I see your "F. Scott Fitzgerald Gatsby" quote, it makes me giggle…every single time.
Yes, they have more likes.
– probably Ernest Hemingway.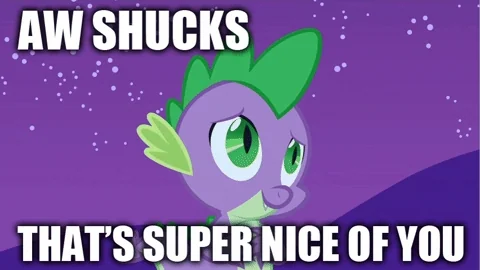 If everything works out as planned, I will be switching ISP's next week. I originally registered with my current (soon to be former) ISP email. What happens when my current email address is no longer valid?
Can I just simply change my email in my profile?
Yep! Should be straightforward!
Do blocks work against serial evaders like the recent cheese hill (purposely obfuscating the name)? I know my blocklist shrinks from what I'm assuming are bans, I'm not sure if reappearances will get added back.
Something thats been mildly annoying me for ages:
Could we have the 'show full post' button here actually show the full post?
We get the text, but any image/video embeds are not included, but thats often what i want to view when i click that button…
Some questions and possible bugs as well.
What's the difference between "Latest" and "New"?
When you're scrolling latest, what are the ones that pop-in blue occasionally? I assume things that showed up as you were scrolling, but there's also the refresh link at the top when something changes that usually don't include those.
Is there a known bug with the comment count? Every once in a while, I'll get a comment count on something I haven't even visited, so it shouldn't even be there. Latest for me was the Banana Republic catalog link.
When doing a search on topics, is it possible to have the link jump to your current position in the topic rather than some random comment in the middle?