If you give someone the rights to use aspects of your song, I'm not sure it's legitimate to go after them for imitating your voice. How close to they need to get before it's actionable? In any case, for a mediocre rapper like Yung Gravy, for whom any publicity is good publicity, this seems like mission accomplished.
Are we certain "Yung Gravy" isn't Andy Samberg? I mean…the name alone…
I was going to ask. Is this supposed to be a tongue in cheek artist, or is he serious?
Yeah, I'd never heard of the guy, and now I've seen this video, I'm not entirely convinced it isn't actually a decade-old SNL skit, based on both the look and sound of it…
Except for two things -
Which means Rick Astley didn't give permission for any of this, and…
Mr. Gravy did this to weasel his way around what he was explicitly not allowed to do.
For those interested this claims to be the claim document filed with the court:
Holy cow that video is bad. I hope Mr. Astley wins on the general principle that I wish that video did not exist.
So bad it's almost good. If "good" means "how is this not something that Burger King's ad agency cooked up for a not-yet-released menu tie-in".
Can we sue him for pain and distress induced by how his rap completely sucked ass?
It's just more dumb*ss hippity hop. Who needs it?
Meh
So… Rick Astley is suing because he got Rick rolled?
I think Rick has a point in that the other artist went too far, and should consult Crispin Glover.
There will soon be an intersection between these concepts and AI, too. Along with the copyright infringement lawsuits now being borne out because a song sounds similar to another, we're about to have a reckoning (or at least, we better have one soon, otherwise, only the rich and powerful would dare create things anymore!)
I wouldn't know… not clicking on anything Rick. Been burned before.
You might give up on clicking our links, but you should know we're never gonna give you up. Never gonna let you down.
However, be assured that once a year we will dessert you

!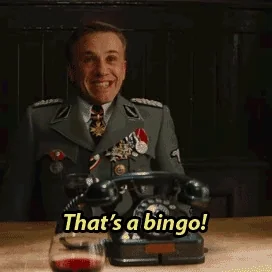 @edgore
You both know what's been going on (going on)
You know the game and we're gonna play it!