– Access and call your personal contacts faster than with a smartphone
I want a rotary Star Trek communicator.
It's like Leela's phone in Futurama. Sometimes technology comes full circle.
If you want to go retro functionally, consider the "ear wax scoop" head-piece (and how it 'evolved' to match the human side-head handlessly avec comfort) rather than revisit the "reason we dial a phone". Ever observe someone trying to neck cradle a samsung-galaxy-S20? ("There are ear buds! you old @#$! you!" …yess, but where are they!? had 'em right here somewhere)

Yes, but can you slam it down with satisfaction when the person on the other end of the line is being a jerk?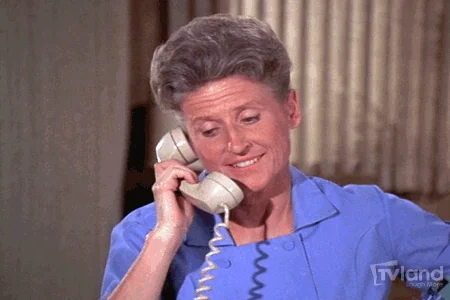 This is soooo wrong. I love it.
Red? "Sea foam?" Bakelite black or GTFO. WANT
OMG! It comes in Bakelite Black! This is hilarious. I want one!
It comes with a couple physical buttons for your two favorites, I believe, so in that way it's faster for those two people.
After that it looks like it has scrolling contact lists, using the e-ink display on the back, which seem to scroll using the rotary dial. I think otherwise the only time you actually use the rotary dial is to call a new number or enter in a new contact.
It's awkward to use retro user interfaces with modern things.
The dial was the user interface to the network before there was a computer to remember any of your numbers for you. Therefore, it would make sense to ditch the computer interface and have us remember all our phone numbers in our head, like God intended when the rotary dial was conceived.
Yeah, but some rotary phones in the early 60's had special punch cards to auto-dial frequently used numbers. Maybe it's time for punch cards to make a comeback too!
We also used to be able to dial by pulsing the handset cradle.
Yeah, Hannibal Lecter did that from his cell in the movie Red Dragon.
I've been outed. Oops

I'm just amazed that you've figured out how to post comments on discussion boards that way.
This seems more like a rotary cell phone than a rotary smartphone. To me, that's a good thing, and I think it's a bit of an insult to brand this phone a smartphone.
That just requires very precise whistling, doesn't it?