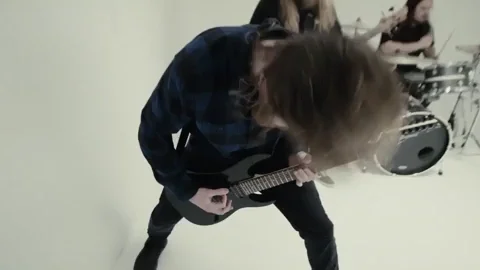 Wicked cool.
I wonder if any plants are particularly good at extracting radioactive materials like strontium or cesium, so as to remediate the soils of Chernobyl and Fukushima.
You're still left with the question of what to do with the radioactive plants.
Considering we're still left with the question of what to do with nuclear waste generally, we can just add that to the pile.
That gives me an idea: a sequel to LSoH called FRANCIUM GOES TO HOLLYWOOD.
Dad was working on a similar project back in the 80s, bioremediation of heavy metals from polluted sites, but they ran into a problem. The best plant that their research had found was bred from tobacco, which really sucked up the cadmium and other heavy metals, so they planted one particularly dirty site with the stuff to see if it would do the job. A few months later, when they went back to harvest and test, all the tobacco had been stolen. They tried again, with a security guard and all, and the tobacco was stolen from a warehouse after harvest. They finally cancelled the project when it became clear that there was no effective way to prevent these toxic plants from being stolen, processed, and made into human consumables, but one of their takeaways from the plant material they harvested was that it would be cost-competitive as an ore-source for some metals, including gold. It's good to see someone taking this up again.
Huh, I was reading about ventures in nickel extraction via plants - it must have been years ago, now. Not to mention:
Where artist Mel Chin used hyperaccumulators to remove heavy metals from a piece of land, and then extracted the metals and used them to make drawings.
A pile of plants is probably easier to deal with than truckloads of soil.
And probably easier to concentrate the contaminants further for long term storage if already more concentrated in the plants than the original soil.
Just what we need for humanity, something we grow but can't eat.
would this work on mars? or other planets? generate oxygen, pull carbon dioxide out of the air, fix the soil, have iron to build things???
I don't know… it seems that even if you were able to get the plants to draw all the radioactive toxins out of the soil you would still end up with a volume of contaminated plants that was greater than the volume of contaminated soil was to begin with.
Unfortunately the shrubs still need soil and liquid water, so I think it would be difficult.
Good point! Agriculture has a very narrow focus on profit these days. There is so little attention given to the plants and animals that are not real food. What is gained from wild life that you can't eat?
So rare to grow something you don't eat, mostly we call these "weeds."
One can only hope the thieves mainly took the tobacco for their own use, and not to sell on to unsuspecting others.

Incinerate them, and disperse the radionucleotides into the atmosphere!
This is why it is important to have your soil tested before starting a garden at home, especially if you live in a city.