I remember, as kid, a Rolex being the ULTIMATE SIGN of 'having made it' or 'success' — now I think it is flat abs as the ultimate sign of enough time and money.
Rolex, for when you want it to look like you're wearing a Russian oligarch on your wrist.
[not my original joke]
'If you have ever wanted a Rolex Daytona or a Patek Phillipe wristwatch, now may be the time.'
Well, not quite yet. For example, modern steel Daytona's msrp for $14k USD direct from Rolex. Up until a few months ago, these were reselling on the used market for $39k, plus or minus a few grand. Today, these sell for $36-37k. Still not a good deal at all but it's trending in the right direction.
I'm shocked, shocked, that team web3 was heavily involved in boring legacy displays of luxury that aren't even on the blockchain…
If they were eating their own dog food they could have been rocking basically any smartwatch, so long as it's loaded with expensive private keys.
They need "legacy" luxuries to show the world outside Web3 how rich they are.
New elites adopt the trappings of the old elites to signal their status in a way that will be recognised.
I have always wanted a Daytona with a meteorite face.
You have my attention!!
Hmm - that is a neat looking watch. I don't wear watches and would never buy it - but it does look cool. I would buy a slab of meteorite.
I can tell the time on my phone and I like cookies so I have neither.
Seriously who the eff wears a watch anymore?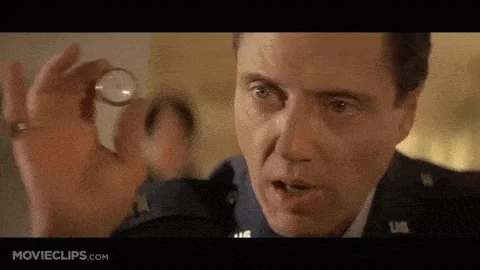 I'll get a second hand luxury watch when they can connect to my phone and I make my first hundred million.

Why not buy the Rolex, mint an NFT of it, and then destroy the watch? Isn't that supposed to be just as good?
Whaa?? Why does it say ~$35k on their web site? People gouging on luxury watches?
i do and i'm naked without it. it is a simple $40 Casio dive watch, because my phone won't work as well at 10 meters down.
i'd fancy a $15k Rolex Submariner tho, but the fish don't care for bling.
With enough practice & know how, you can tell which direction is north with the time and shadow overcast/sun direction