Geek Poetry [snagged from somewhere a long time ago…]
   < > ! * ' ' #
   ^ " ` $ $ -
   ! * = @ $ _
   % * < > ~ # 4
   & [ ] . . /
   | { , , SYSTEM HALTED

The poem can only be appreciated by reading it aloud, to wit:
   Waka waka bang splat tick tick hash,
   Caret quote back-tick dollar dollar dash,
   Bang splat equal at dollar under-score,
   Percent splat waka waka tilde number four,
   Ampersand bracket bracket dot dot slash,
   Vertical-bar curly-bracket comma comma
   CRASH.

SOURCE: INFOCUS magazine. Original authors, Fred Bremmer and Steve Kroese of Calvin College & Seminary of Grand Rapids, MI.
Looks like most matzah. Is God sending us messages by way of Manischewitz?
So, Hemingway's stories would all look identical:
…
…
…
…
…
…
That also looks like Celine's stories…
OMG, apparently there was a film about him a few years ago!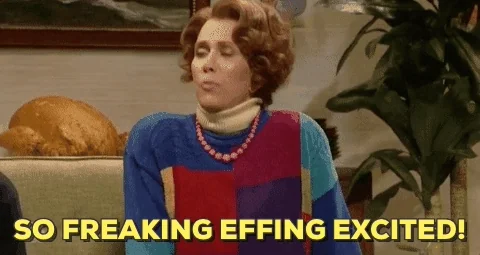 I'm gonna have to put this on my DVD queue to torture my family with…
If Victor Borge read these renderings aloud it would sound like dubstep.
Next update to the app should include a Victor Borge text-to-speech synthesizer.

It started as exactly that — an eye roll joke. But it turned into something else!
Blessed be Her holy hooves

New gift idea: get a friend's favorite book rendered like this then printed on a t-shirt. I think I might do this…
Looks like the versions for yeast.
This topic was automatically closed after 5 days. New replies are no longer allowed.