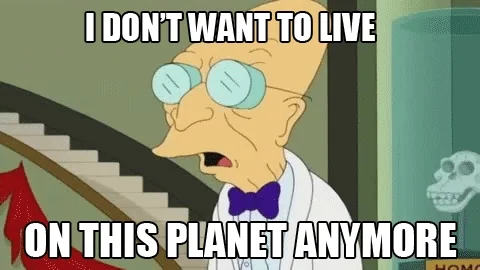 "Turn back. We're a mess."
Your phone does the same thing, albeit with a weaker signal that's encoded in a more complex manner. But it has just as much chance of being intercepted and deciphered, that is to say, zero.
I wonder which odds are better, me winning the lottery or me getting my space alien pizza in 30 years or less.
My name is already on discs in probes and craters around the solar system. I wonder if anyone will ever read them?
I get the feeling the aliens have specifically quarantined the Earth as too messy. That's why we only get joyriders, anal probers and cattle mutilators. All the respectable aliens steer clear of us.
When you send the message, it will fly through space at the speed of light for eternity
Citation needed.
While there isnt a whole lot of matter in "empty space" there is matter, which will scatter, absorb and re-emit EM energy. Any signal will be severely degraded quickly. After a few light years all that's left is the noise floor.
Power matters a lot, and the inverse square law will sap away signal strength very quickly. The signals beamed by Aercibo were highly directional (aimed at Tau Ceti and Epsilon Eradani) but as @nixiebunny sez the chances of being received and understood are still statistically zero.
ETA: no spel gud
I pretty much wanted to say that as well. Along with this choice nugget:
Radio signals are actually light signals meaning they travel at the speed of light.
Dumbed down phrases like this irritate me so much. Radio waves and visible light are the same in the fact they are both electromagnetic waves just at different frequencies. Yet your senses perceive them in very different ways. This is like saying an orange is actually a lemon because they are both citrus fruit.
"Your mom is so fat our telescope has detected her presence in your planet's wobble."
Has nobody read The Three Body Problem?
Sending long range messages through space?
Two words: bespoke pulsars.
Eh, but then people always qualify 400-790 THz as specifically visible light, the way you just did. You don't think that would mean the rest of the electromagnetic spectrum is invisible light? Dictionaries seem to vary on whether it counts or not.
Thanks! I've literally been looking for this as a gift for someone for ten years - it used to be possible, and then for a long time no one was offering it.
My guess is we are in a lab. Or ant farm. I bet our probes and messages to space are adorable. Maybe the aliens put the messages on greeting cards?