A simple apology and a check for $2 million will do nicely to fix that.
Story to be banned on the Twitter's.
Mush would never, of f@ck maybe he would…
To paraphrase an actor and president: people are stupid things.
How the car got onto the tarmac is unclear.
Artificial Intelligence, on display.
I feel like this is a metaphor for something.
Considering how constrained manned cars are at public airports, out of concerns about car bombs/terrorism, probably not a great idea to operate an unmanned one there.
This is ridiculous. I thought they'd worked the kinks out of this stuff back in the late 80s.
Lovely, bless you.
We'll call it a feature, rather than a bug.
[Desperately, into the void] Please force Tesla to drop the full self driving wording. (It most definitely won't but one can dream) (And noted a dinged private jet is paltry compared to deaths caused by FSD)
We will have self-driving taxis next year!

Jebus, even roombas can bump into something gently and back away instead of plowing through.
Robots are less likely to be suicide bombers, as they can't be motivated by promises of reward in the afterlife
If you haven't solved all the edge cases, you haven't solved level 5 automation.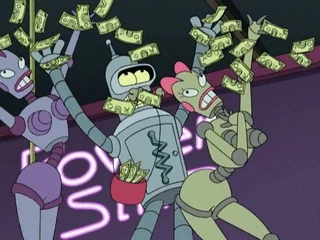 Generally yes, but some can be motivated.